Encouragement for Those Desperately Seeking BALANCE, in a Topsy-Turvy Time
By Cara Ray on Apr 08, 2020
Pursuing Otium Sanctum, or pursuing a life of 'holy leisure,' is about finding balance in life, even in times of great turbulence.
Life looked very different a few weeks ago.
The kids were all plugging along (relatively happily) in school. Our business was growing, and we had recently secured a new high-paying client on a monthly retainer (which was a God-send). We were meeting new people in our church, and connecting more deeply in our new community.
Thinking back, things were going pretty well.

Then Coronavirus hit.

The confusion, fear, and sudden changes to daily life started to hit in rapid succession.

Our daughter moved home from college a month early, the rest of the kid's school was in limbo, our new client got furloughed and canceled the contract, and we started scrambling.
Plus, we all felt unsettled as people made a run on essential items, and the news was a daily source of very scary, and very real threats at America's front door.
In the wake of the Coronavirus, we're all suffering from a bit of imbalance.

All the routines we once took for granted have been suddenly removed or changed indefinitely, leaving us to figure out new rhythms of life.
You may be one of the millions, through no fault of your own, now find yourself in a scary place financially, worried about caring for your family's daily needs.
You're likely homeschooling your kids, as their school routine has been completely altered.
You may be trying to figure out how to find work from home, or move to a virtual workplace, all while keeping on top of the plethora of emails and changes for your children's daily assignments. Ugh. Make it stop!
Or maybe you or a loved one is sick. All of a sudden all of your time and energy must be devoted in the direction of restoring health.
Sometimes, like a tightrope walker, we have to stand completely still while the rope settles it's swing. But when it does, we learn how to take each step forward in faith once more.
The Coronavirus has thrown a spectacular wrench into our daily lives.
But we can find comfort knowing we're not alone, as many of us are learning how to balance it all even in the midst of these shaky times.
Is it possible to manage all that we have to do and all that we want to do and not fail in a grand fashion?
Checks and Balances
Global pandemic or not, we all have expectations of ourselves, of how we'll make use of our time.
Some are realistic, and others…well, maybe not so much.
Some of the expectations I have for myself are realistic, good, and biblical.
For example…
I want to be the best mom I can be to my four kids,
I want to be a loving and attentive wife,
a thoughtful friend,
a decent household manager (because I'm aiming for the middle here, folks),
a happy volunteer and contributor to my community,
an expert writer for my clients,
and a regular contributor to my family's financial needs.
Oh, and did I mention that I want to daily grow in my walk with the Lord?
But then there's my "other" set of expectations, that comes less from God's word, and more from what I've found scrolling through social media.
I also expect that I will…
Eat a 'mostly' healthy diet.
Obtain flat abs (for years people…years I've been working on them!).
Keep fresh highlights in my hair (cuz the gray is not welcomed here).
Look reasonably put together on a daily basis (is that too much to ask?).
Stay in touch with friends old and new.
Launch my blog and have it instantly full of content.
Write amazing things without needing tons of revisions. (Yeah, right.)
Keep my house spic and span (as if six people and two dogs didn't live here).
Grow my social media accounts with minimal effort.
Etc, etc, etc…
That list is exhausting.
Obviously, when my true God-given roles are intermingled with my vain, earthly pursuits, I often feel off balance.
We need God's help to rightly discern what's worthy of our time and affection.
Paul, in the book of Ephesians, from a prison cell, reminds us of our calling. He tells us to 'walk worthy.'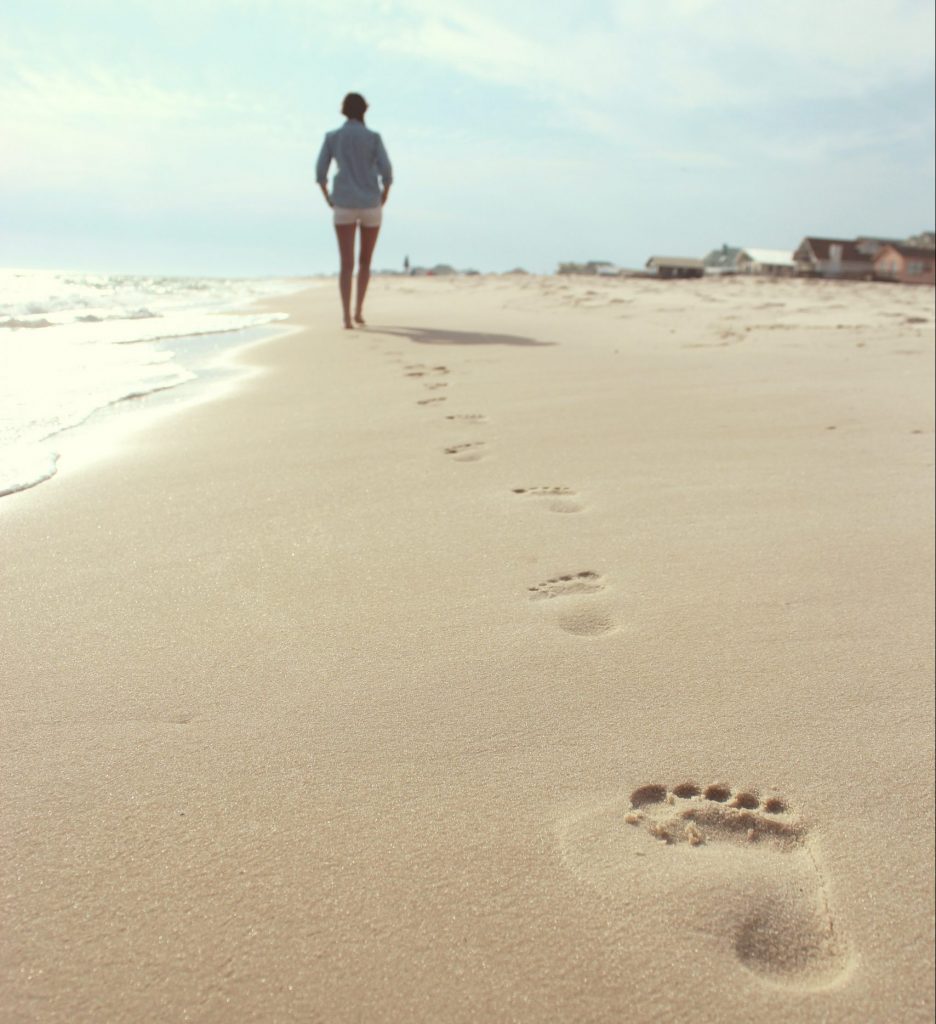 "I, therefore, a prisoner of the Lord, urge you to walk in a manner worthy of the calling to which you have been called."
Ephesians 4:1
God's word is always a mirror of the soul.
Often what we see when we study it, are areas of our lives that are incompatible with what we're called to as Christians.
Add the extra-bright spotlight of a global pandemic, and further light is shed on what we value.
By conviction or Coronavirus, we are sometimes forced to start the painful process of removal.
Lightening the Balance
Without schools, churches, gyms, restaurants, and many stores open right now, what's really important gets boiled down to what's living inside our four walls.
The scale needs to get "lightened" in order to find more balance.
We learn to balance new (and in some ways – better) priorities when things are removed.
Instead of eating on the go, we're planning our meals and enjoying them together at the dining room table.
Instead of going to the gym, we're working out together taking bike rides, hikes, and walks.
Instead of 'going to school,' life is now the classroom, and we're integrating school and work into one sometimes-chaotic melting pot at home.
Instead of rushing ourselves and our kids from one activity to the next, we're forced to slow down and rest. (Isn't this what we've secretly longed for at times?)
Instead of over-scheduled weekends, we're learning how to reconnect as families.
So in recent days, while learning how to balance life got harder for many of us, in many ways, as so much was removed, it's gotten simpler, forcing us to see what's truly important.
When You're Hanging in the Balance
But what if it doesn't feel like your balancing act just got simpler?
Are you seeing red-blinking lights on the dashboard of your life, indicating that there are several neglected areas that need your attention, and stat!
The laundry and the bills are piling up.
The bank account is getting low.
The scale is going up.
The kids are fighting more than usual.
You and your spouse aren't seeing eye-to-eye.
You feel lost in the shuffle, and resent others because of it.
We might be tempted to evaluate all the ways in which we're coming up short, and resolve to 'try harder' or 'be better.'
We reason with ourselves that if we really focus, remove distraction, put in some support systems, we'll find the balance we crave, and the chaos of our lives will soon come to order.
Maybe.
But some seasons of life require us to live off-balance, so we can rely more deeply on Christ and less on ourselves.
When this happens, you can picture your life like a balance with scales on either side lining up in the middle.
We're closest to true equilibrium when we focus more on Jesus, and less on ourselves.
Sometimes Life Is Hopelessly Off-Balance
There is special grace to those who are in seasons of great pain and struggle. Finding balance is eclipsed by pain that sometimes threatens to undo you.
I've been through some of these seasons, and I bet you have too.
Infertility. Colicky babies. Lack of sleep. Marital stress. Health crisis. Financial struggles. Depression and loneliness. Death of a loved one. Death of a relationship. Betrayal and loss.
Friend, be encouraged. There is a time for everything under heaven, and seasons don't last forever. But in those places of pain, balance may be harder to find, but it's still there.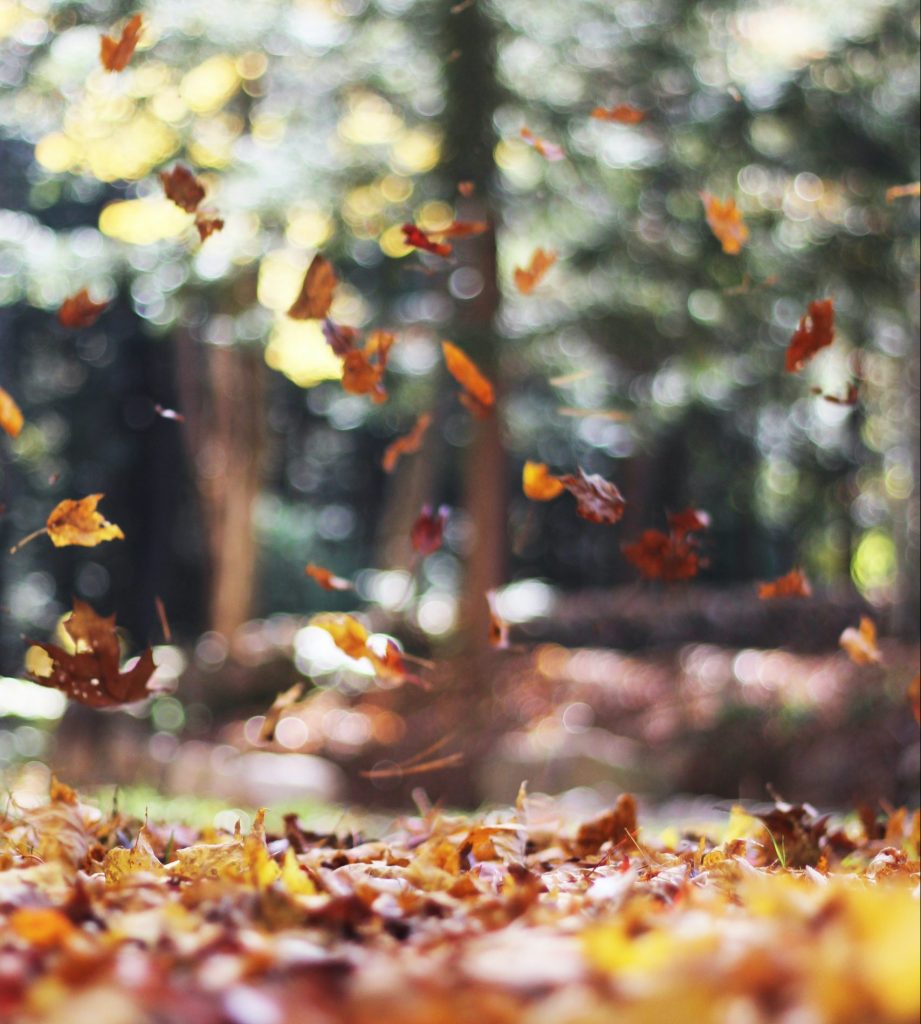 "For everything there is a season, and a time for every matter under heaven."
Ecclesiastes 3:1
Finding balance means we acknowledge that God ordains every season of our lives.
We don't get to pick our seasons. They are ordered under the Lord's sovereign control of our lives.
In those seasons of stress, overwhelm, sorrow, and loss, balance seems elusive.
Yet even in those dark places…balance, and Otium Sanctum, beckons.
It beckons us to rest in God.
When the darkness doesn't lift, and balance seems far away we learn to…
Wait patiently on the Lord (Psalm 40:1-3, Rom 12:12),
Remind ourselves that nothing can separate us from God (Rom 8:38-39),
Learn to "rejoice" in trials (James 1, Phil 1:12-20), and
Cease striving and think on God's character (Psalm 46:10).
Our seasons of sadness, or our personal inadequacies, and failures remind us that we can't perfectly balance it all on our own.
Perfect balance, for the Christian, doesn't mean we have it all under control.
On the contrary!
It means we are actively, daily, moment-by-moment, relying less on self, and more on him.
We can embrace our messy seasons because we know they won't last forever, and someday we might miss the chaos.
We can appreciate being a 'work in progress' because we're not perfect (and this is a freeing truth!).
We can give grace more freely to others because we recognize how much grace we've received ourselves.
We can rejoice in our trials because we realize God is always at work and using this time to test our faith and produce perseverance in us (James 1).
We can seek forgiveness because we recognize we're sinful, needy people daily dependent on grace.
When we're living in that mindset, we're closer to finding balance than we've ever been!
It Will Ultimately Balance Out – In Him
Paul reminds us that instead of covering up our inadequacies, we can boast in them so that Christ's power might be made more glorious in our lives.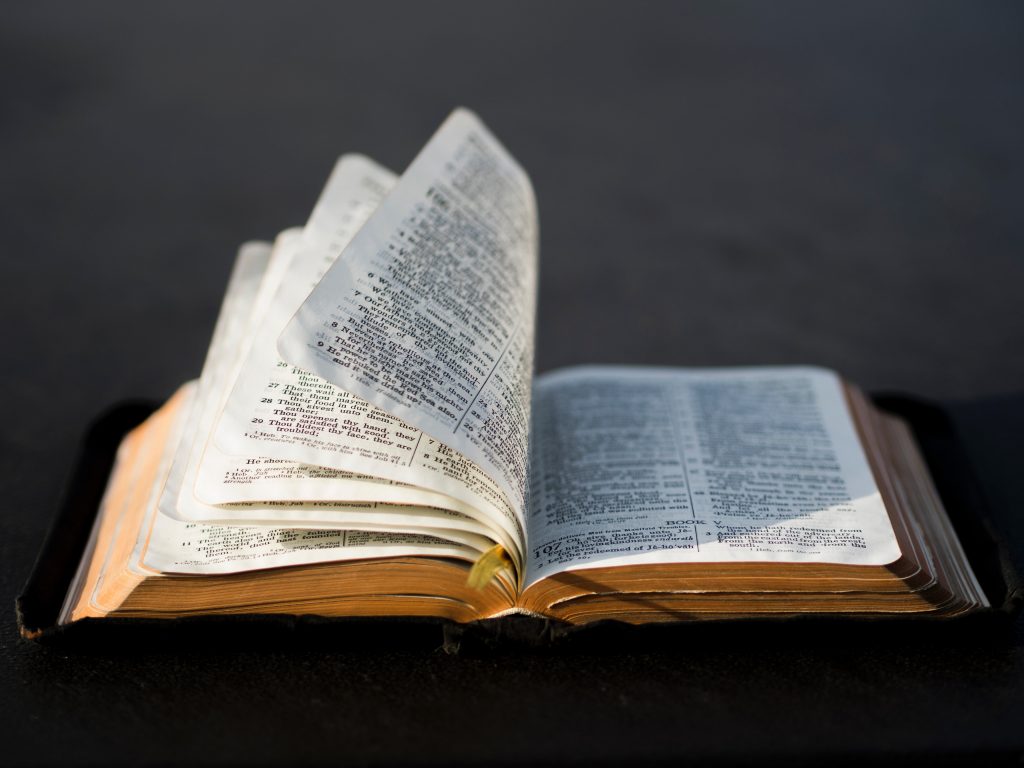 But he said to me, "My grace is sufficient for you, for my power is made perfect in weakness." Therefore I will boast all the more gladly of my weaknesses, so that the power of Christ may rest upon me. For the sake of Christ, then, I am content with weaknesses, insults, hardships, persecutions, and calamities. For when I am weak, then I am strong.
2 Corinthians 12:9-11
So friend, the pursuit of balance is less about learning how to keep all the plates spinning and more about admitting our weakness and need for Jesus.
We can be assured that the pursuit of Otium Sanctum, is a pursuit of keeping Christ preeminent in our affections.
Surely, as we seek him first, and our hearts align with his, the rest will balance out.
"But seek first the kingdom of God and his righteousness, and all these things will be added to you."

-Jesus Matthew 6:33
Apr 08, 2020 | Holy Leisure Posts