What Living a Balanced Life Really Means
By Cara Ray on Feb 01, 2021
This blog is about finding holy leisure in the busyness of life.
I came across this quote one day and it stopped me in my tracks.
"The church Fathers often spoke of Otium Sanctum, 'holy leisure.' It refers to a sense of balance in life, an ability to be at peace through the activities of the day, an ability to rest and take time to enjoy beauty, and an ability to pace ourselves."

The Celebration of Discipline by Richard Foster
I loved the pairing of those words: HOLY + LEISURE together.
It sure sounded nice, but what was it, and how could I get more of it?
One of the foundational characteristics of holy leisure is balance.
Is 'balanced' so overused that it's lost its meaning, like 'epic,' and 'literally?'
We use these words so much that we start sounding like Inigo Montoya from the Princess Bride.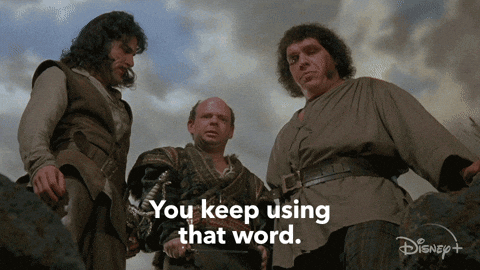 A Real Balancing Act
Finding balance can be hard to define, and yet I still think it's a real issue for a lot of women.
Who hasn't experienced that feeling of 'ick' when we're struggling to balance our load and others seem to roll with the punches like it's no big deal?
Or who hasn't been tempted to compare their life to someone else? (If only my reality looked like hers, then I'd be happy!)
You know the game 'Two Truths and a Lie?' It's a game where you try to discern what outlandish things someone says about themselves are actually true and false?
I think there are 'Two Traps and a Truth' we need to be aware of when we're searching to find balance in our lives.
The traps can rob us of our joy, and stand in the way of our pursuit of holy leisure.
The truth is the key that unlocks the mystery of finding true balance in our lives. Ya ready? Here they are…
The Trap of Comparisonitis
I don't know where I got it into my head that I need to be good at everything? I also (unrealistically) expect I'll be able to do whatever I put my mind to on my first try.
Can I start by blaming Pinterest?
Don't get me wrong, I love Pinterest. It's great for finding inspo for my next haircut or new Instapot recipes. But I've learned it's not a good place for me to mindlessly scroll. If I'm not careful, the very thing that I think I 'need' (i.e. inspiration) can be a place of where I'm enticed to compare.
I see "perfect" women, living in "perfect" homes, creating "perfect" birthday cakes. Instead of getting inspired, I feel like my reality stinks next to some stranger's "perfectly" edited life.
I may or may not be guilty of this self-sabotaging dialogue in my head as I scroll…
"If I just stopped eating so much Chick-fil-A, my abs might (ok that's a big might!!) look more like hers!"
"I wish my kitchen looked like that, maybe we should remodel?"
"I wish I could be more like that mom who seems so effortless in her mothering. By the looks of her Instagram, she has it all together."
The trap is that I believe that if I tried hard enough, I could change my current reality and that in turn would make me happier.
Compare & Contrast?
Balance doesn't come from finding out I can do some things better than so-and-so, but I need to try harder in XYZ to live up to her. This is certainly a trap!
Living balanced does not come from a place of compare and contrast. (That's a zero sum game I'm gonna lose.)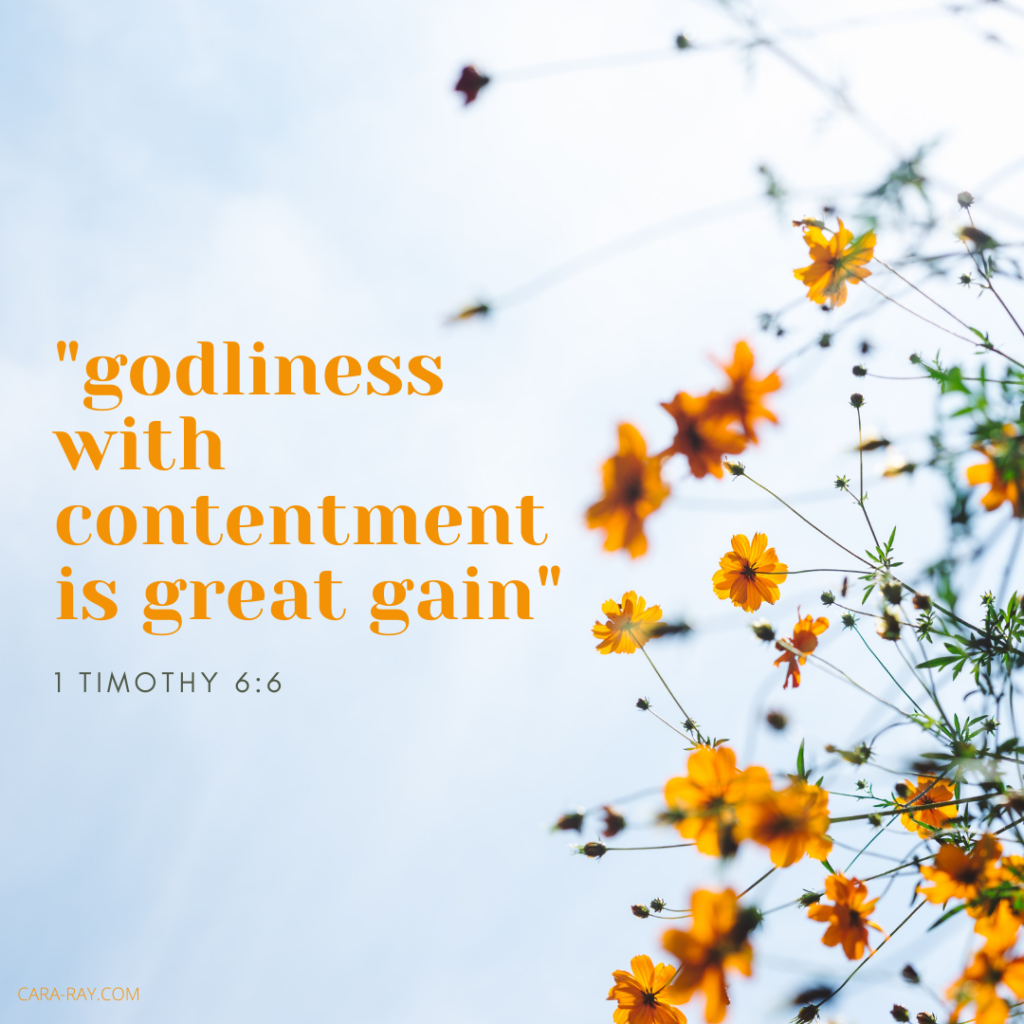 Paul reminds us that "…godliness with contentment is great gain, for we brought nothing into the world, and we cannot take anything out of the world" (1 Tim 6:6-7).
Contentment. What a beautiful, and overlooked word in our flashy world. A contented heart isn't constantly looking for outside validation to what can only come from the inside — a transformed life.  A contented heart is a heart ready for holy leisure. A heart ready to enjoy being the presence of God. Comparisonitis leads to imbalance, Contentment leads to great gain!
God help us get our eyes off others, and onto you! YOU and your Word are where we'll find true joy and contentment.
The Trap of Longing for Easy Street
We can also become imbalanced when we focus on our hardships, and not on the transformation God wants to work in us through them.
About five years ago, my husband reluctantly asked me to start looking for some work I could do from home. I was a hard-worker, but I hadn't been in the workforce for over 15 years, and I felt extremely unemployable. It seemed like the working world had passed me by, and I had no idea how to fit back in.
During those years, I had been busy raising my four children, starting a school, and homeschooling part-time. I had learned so much, but I didn't know how to translate my experience into a well-paying job from home. It felt like an order far too tall.
I struggled letting go of the way things used to be. But after my pity party, I also realized making ends meet was kinda important too. My priorities suddenly multiplied. I didn't know how to keep the main things the main things, and still accomplish the new things without sacrificing the main things. (Did you get that?)
Mommy Guilt Stinks
As I started building my new business, mommy guilt also started to creep in. I felt guilty for not being the-creative-make-school-fun-let's-go-on-a-nature-walk-and-read-books-together-all-day mom, I wanted to be. Now, I wanted to get homeschooling over with, so I could take care business. (Seriously, it hurts to write that.)
Even though my business was serving my family, I still struggled with my divided heart. My regular prayer request with my friends was that the Lord would help me "find balance."
Deep down, I was longing for Easy Street. I wanted the stress and pressure to lift, I wanted OUT of this situation. But God was less interested in changing my circumstances than he was in changing my heart. I think the Lord wanted me off-balance, so that I would learn more of his grace in the struggle.
I posted this verse on my bathroom mirror to serve as a constant reminder:
"But he said to me, 'My grace is sufficient for you, for my power is made perfect in weakness.' Therefore I will boast all the more gladly of my weaknesses, so that the power of Christ may rest upon me. For the sake of Christ, then, I am content with weaknesses, insults, hardships, persecutions, and calamities. For when I am weak, then I am strong" (2 Cor 12:9-11).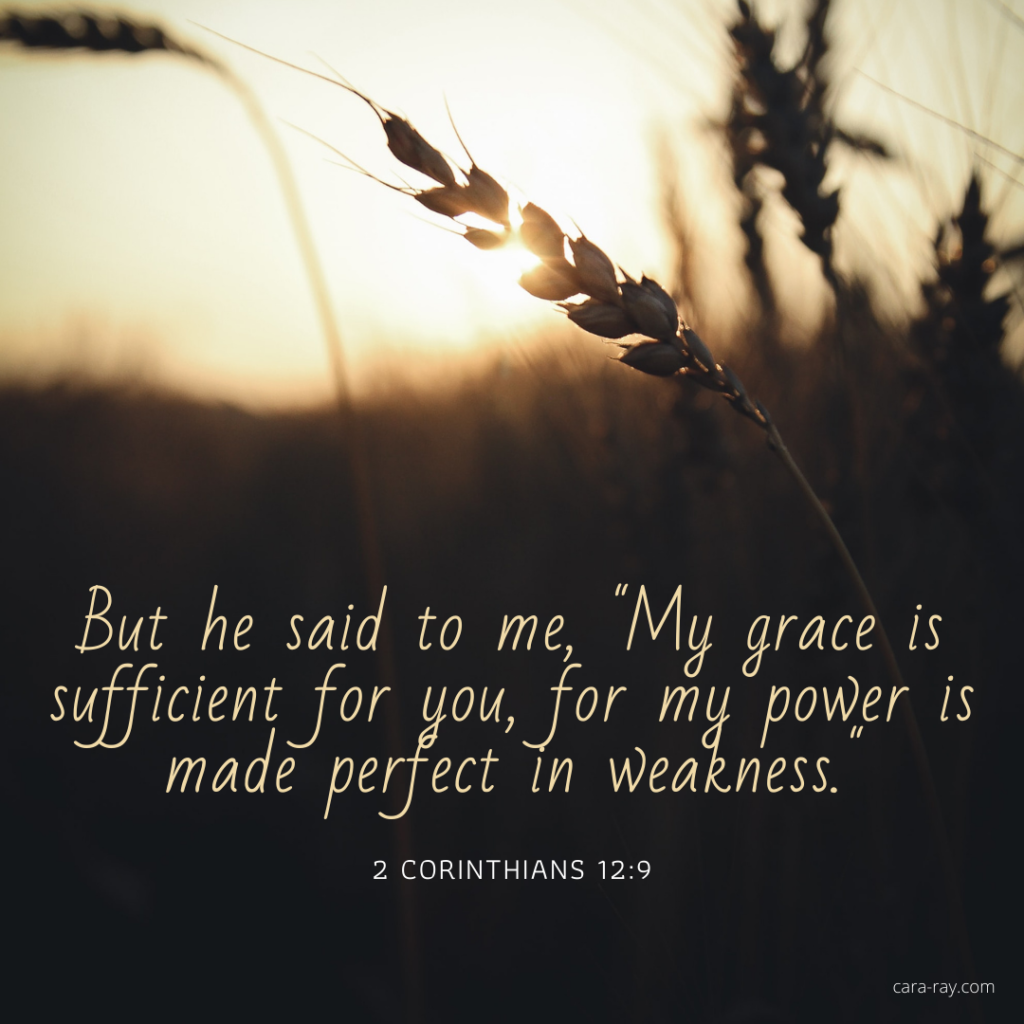 This was good news because my weaknesses were very obvious to me, and I was all in on letting Christ's power rest on me.
Friend, the pursuit of balance isn't about learning how to do it all, but about admitting our neediness.
Balance is great.
But finding God's grace to be sufficient in our imbalance…is far greater.
Let's stop pining for Easy Street. God's grace on the Street of Hard Knocks is way better anyway.
The Truth that Sets Us Free to Live Balanced
One little word can free us in our search for balance, it's 'wisdom.'
The book of Proverbs reminds us how wise it is to be on the hunt for more wisdom.
"Wisdom is more precious than rubies; nothing you desire can compare with her." Prov 3:15
"Don't turn your back on wisdom, for she will protect you. Love her, and she will guard you." Prov 4:6
"To acquire wisdom is to love yourself; people who cherish understanding will prosper." Prov 19:8
"If any of you lacks wisdom, let him ask God who gives to all liberally and without reproach, and it will be given to him. But let him ask in faith, with no doubting, for he who doubts is like a wave of the sea driven and tossed by the wind" James 1:5-6.
So back to Inigo Montoya.
Do you know what balance really means?
The world says:
A balanced woman looks like _________who does everything well.
Wisdom says:
My job is to steward the gifts and time God has given me. I need to keep my eyes on Jesus (not on what the world values).
The world says:
A balanced woman spreads herself equally among the people and priorities in her life.
Wisdom says:
I need God's grace to help me steward my time, talent, and treasure wisely. I know I can't do this on my own. Thank you God for your grace! I need it every hour.
The world says:
A balanced life is when you have all the stuff to need to do what you want.
Wisdom says:
I'm going to focus my heart on abiding rather than attaining. God's grace is sufficient in my weakness, and godliness with contentment is great gain.
I don't want to thwart a life of holy leisure by comparing myself to others. I also don't want to shortcut the growth he has for me by wishing away the pain. Attaining balance is about pursuing wisdom in the everyday trials of life.
I think that's a more balanced approach to life, don't you?
Feb 01, 2021 | Holy Leisure Posts