Fighting for Joy in a Click-Bait World
By Cara Ray on Jul 29, 2020
Recently, I had a text convo with a friend that went something like this…
Friend: How are you today?
Me: I'm ok. Honestly, I'm trying not to freak out about our country. I can't believe what's happening with the riots. How will this ever be resolved?
Friend: Riots? What's happening??!!
Me: 🤦‍♀️ (scratching head emoji) Are you serious? You don't know?
My friend readily admits she never watches the news, nor is she on any social media. But I was surprised by her answer, nonetheless.
At this point, it had been going on for months!
How was she able to not know? And was that even appropriate in light of what's happening in the world?
I'm a firm believer in taking breaks from the news and social media. It's a mental and spiritual must!
But as much as I would like to, the nature of my work online makes disengaging from the world of "news" and "fake news" nearly impossible for me.
Do you feel this tug on your attention and affections too?
→ You feel icky when you read the news, but the lure of checking in draws you like an invisible fishing reel.
→ A quick scroll quickly changes your mood and makes you angry at "those people."
→ You find yourself slipping into the downstream flow of politicizing everyone and everything.
As with so many things in life, we need to consume news with balance.
Balance is that fine line between…
→ Being informed, but not being engrossed.
→ Loving country, but remembering our true citizenship.
→ Hating sin and its effects, but loving the people caught in it.
→ Feeling compassion for the oppressed, but not excusing violence.
It's becoming harder to find that balance, don't you think?
I'm certainly no expert. This is a battle I wage almost daily.
How can I be reasonably informed of what's happening in the world today, without getting completely sucked in, angry, and obsessed with following the latest breaking news?
Here are 4 principles to find balance and joy when online (and in life).
Make the feeding of your soul your first and greatest priority.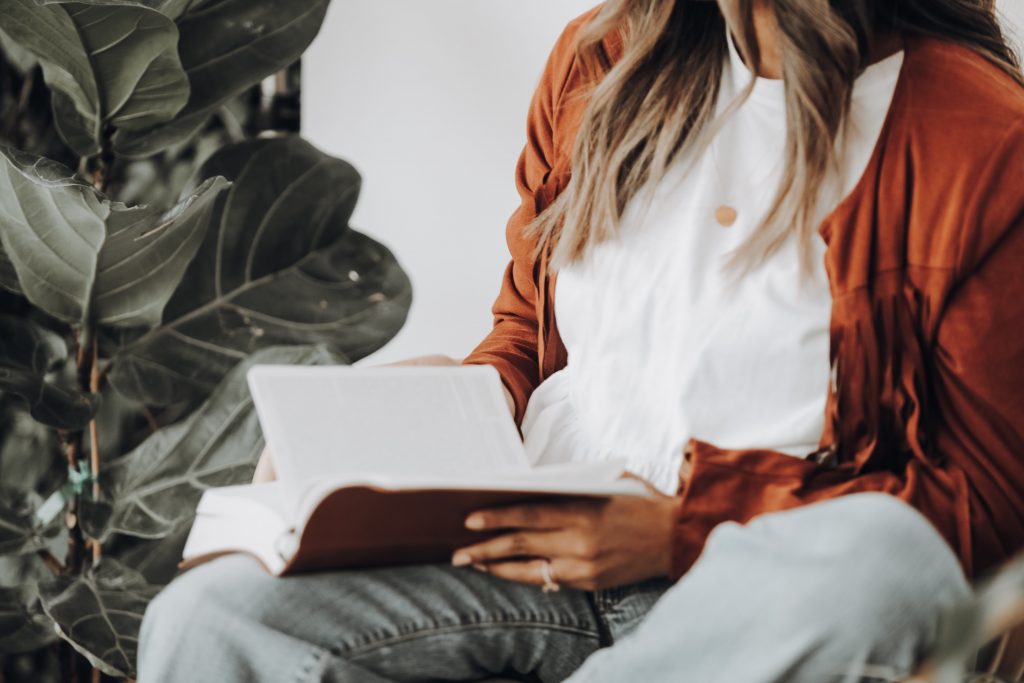 What percentage of your time do you spend in the Word of God and feeding your soul versus the time you spend consuming news?
Who (or what) gets the lion's share of your attention?
This is usually a classic case of what's easier to consume?
It's way easier to scroll through Facebook than to open your Bible.
It's also easier to go down a Twitter hole than to cross-reference that verse you don't understand.
At least it is for me.
But when we feast on God's Word and hide it in our hearts, we're better prepared to face the culture all around us.
"Be an expert on the Word of God and you will always know what to say to the culture."

John MacArthur
I don't know about you, but my own countenance and "happiness factor" correspond directly to what I'm feasting on.
If I live on a steady diet of junk food and sugar, I'll look and feel it.
If I eat a well-balanced diet, I'll look and feel that too.
Establish a morning routine (that doesn't include news or social media)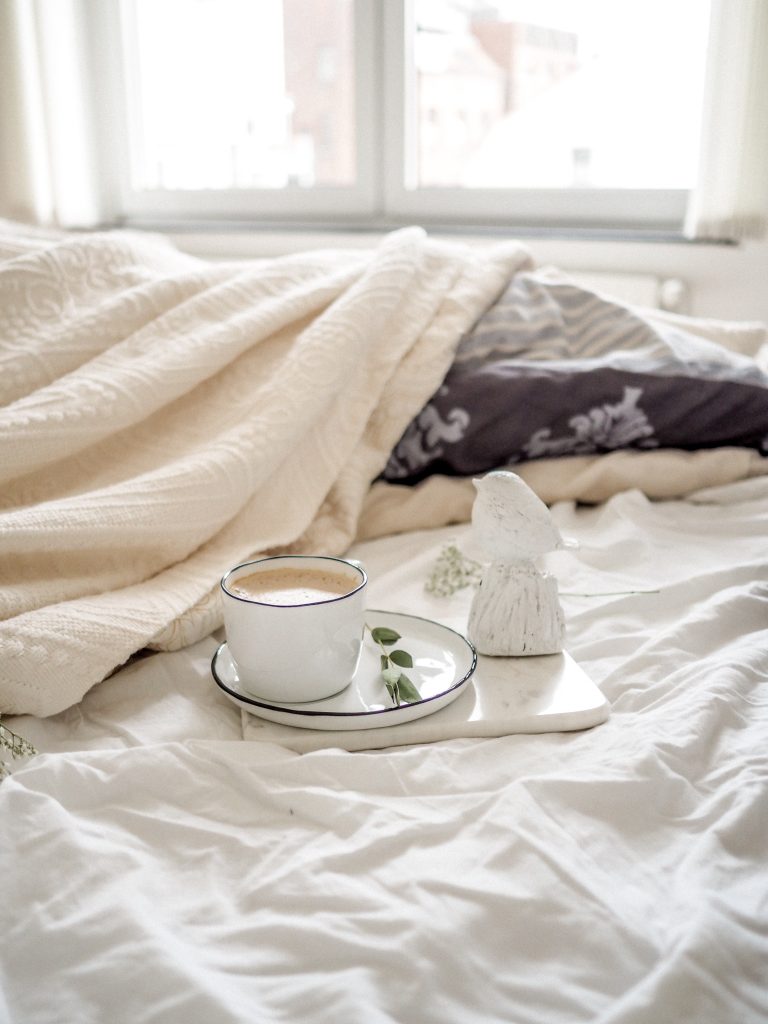 "His mercies are new every morning."

Lam 3:23
Show me your morning routine, and I'll show you your day.
A morning routine that starts with the news is starting on a bummer note.
When our first thoughts are on the Lord instead of what happened overnight, we give our minds and souls something to feast on that's truly satisfying.
If your phone is too tempting to scroll through first thing in the morning, make some adjustments.
Buy an old fashioned alarm clock and move your phone away from your bedside table.
Wake up a little earlier and read your Bible before you read the news.
Take a prayer walk and lay the concerns of the day before Him.
"Keep your heart with all vigilance, for from it flow the springs of life."

Prov 4:23
What we put before our hearts and minds first thing can impact the flow of our whole day.
Determine how you'll use social media as a tool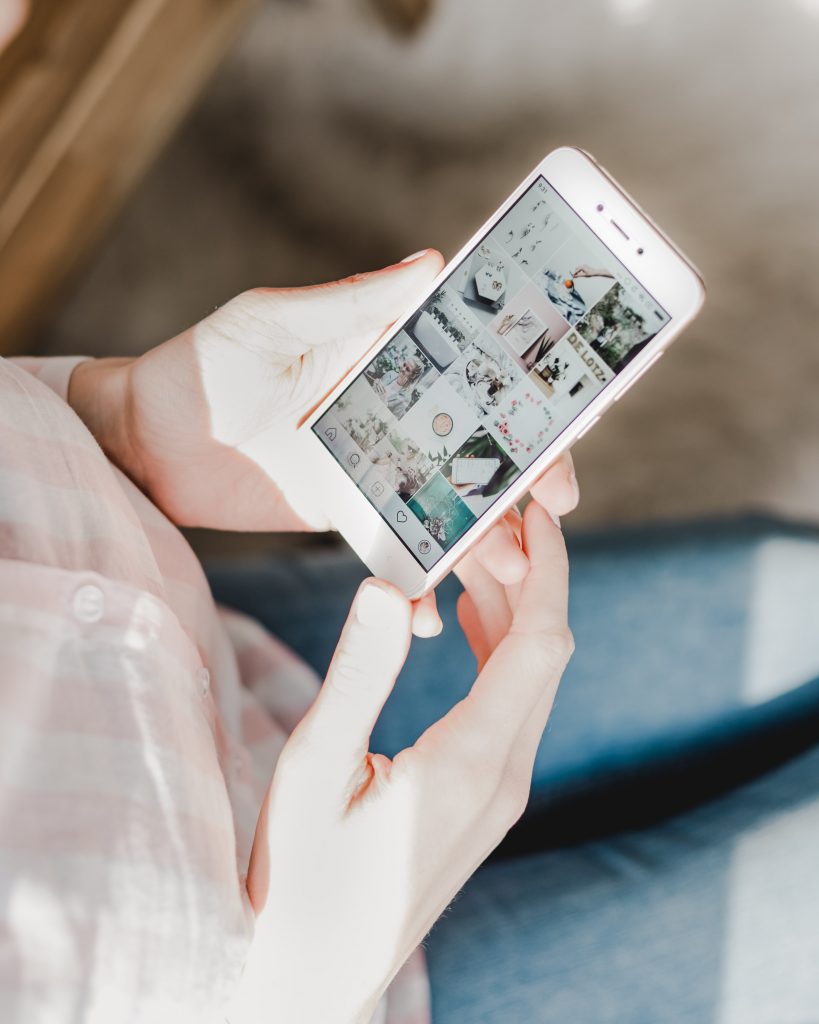 For all it's warts, I still enjoy social media.
I want Facebook and Instagram to serve me, not the other way around.
I want to keep up with my friend's anniversaries, births, deaths, and fun milestones, and the occasional "look what I'm eating" post.
I wish this was all social media was. But, we all know that signing on means we get a whole lot of 'other' stuff thrown in there too.
My goal with social media is to be social.
Therefore, I unfollowed the pundits and news channels, and Negative Nancys from my feeds so that I can focus on the real people I know and love.
I've recently launched into Twitter for the sole purpose of following news sources outside of my circle of friends.
It's working for me right now.
I feel less comfortable on Twitter and I don't think it'll ever be as fun for me. So when I go there, I go with a specific purpose in mind.
I'm determined to use it, and not let it use me.
Only consume enough news that you're willing to pray about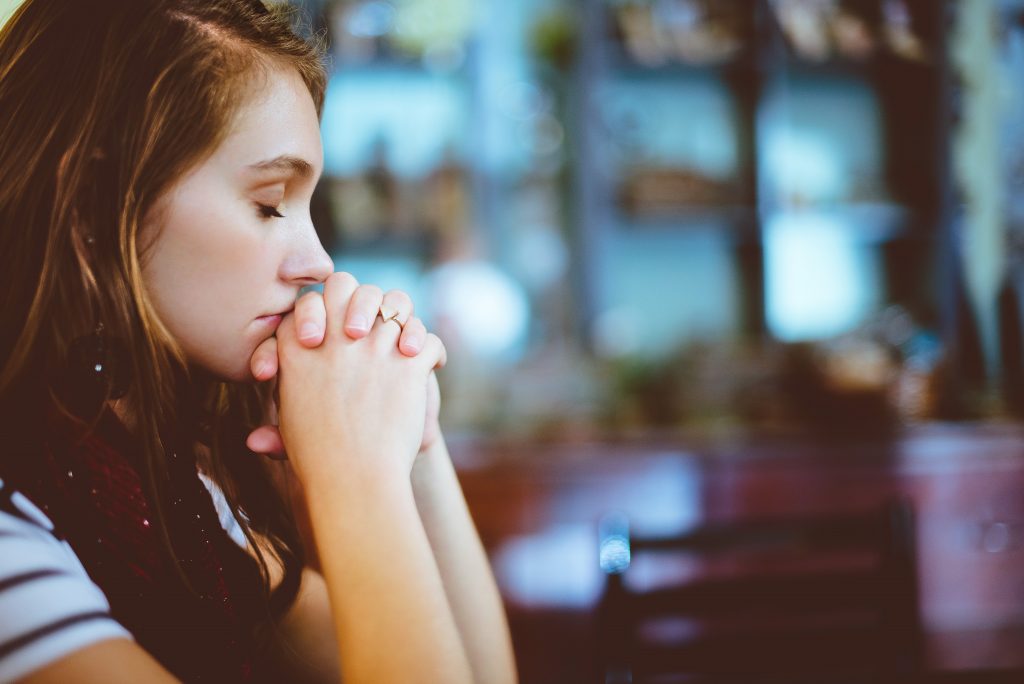 Regardless of where you get your news (which is a WHOLE other topic), it can be hard to stop scrolling, retweeting, sharing, or chasing squirrels down dark holes.
Consider reading only the amount of news you have time to pray about.
Misinformation. Clickbait. Fake news.
It's all out there, and usually, it's created to make you ANGRY!
What are we truly "needing" when we endlessly scroll?
Often I ask myself, "Am I bored, and just want to scroll, or do I really want to learn what's happening in the world?"
When you read or watch something, do you share it because you want others to join you in your outrage or disbelief?
That's not necessarily a bad motivation. There's no shortage of issues to be righteously outraged about.
But do you pray about that issue?
Jesus was angry and overturned tables.
Yet, he did it without sin.
Can you do that?
Hmmm…most days, I'm not sure I can.
News that Always Brings Joy
If you find that your joy is lagging because you've been feasting at the table of internet news too long, remember that Jesus desires us to have joy overflowing.
"These things I have spoken to you, that my joy may be in you, and that your joy may be full."

John 15:11
"The News" rarely gives joy. But the "Good News" always does.
I don't know about you, but I could use more of that kinda news every day.

TELL ME: What strategies are you using to strike this balance of being informed, and not engrossed with current events?
Jul 29, 2020 | Holy Leisure Posts