DOES THIS SOUND LIKE YOU?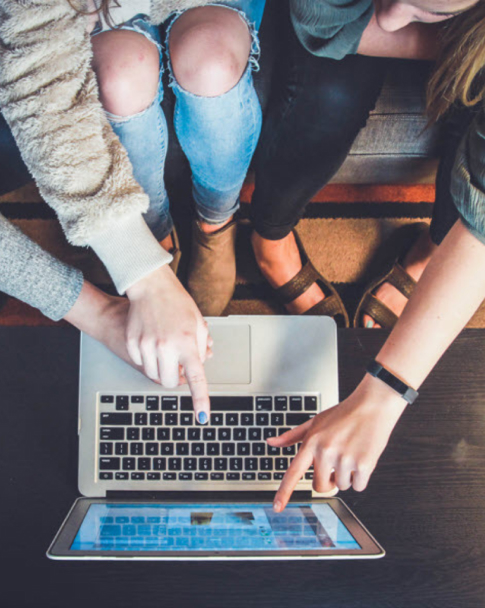 You desire to write
for the glory of God but know that you need to be surrounded by a community that not only understands but cheers you on.
You want to grow
in the art and heart of writing, but you feel overwhelmed by what you don't know.
You have goals
you want to achieve, and you need help, encouragement, and inspiration to get there!
Join The Most Encouraging Writing Neighborhood, The Writers' Bloc
(Next Enrollment Period Sept 21-24)
What You'll Find in the Bloc
Check out our Gathering Interviews on YouTube
"The Writers' Bloc community feels like my online home. It's where I go to hang out multiple times a day and enjoy the camaraderie, accountability, inspiration, constructive critique, rich teaching, and encouragement with other writers who share a desire to glorify God with our words."
It has been a blessing to be part of The Writer's Bloc community. They encourage me, keep me accountable to my writing goals, and offer prayer and insights when I'm stuck. I'm grateful to be part of this lovely group of women! .
The Writers' Bloc has been such a sweet community of likeminded Christian writers. It's a place to learn and grow both in the craft of writing, but also in the understanding of what it means to be a Christian writer. It's a breath of fresh air away from the hustle and crazy of trying to "make a name for ourselves" and instead focuses on creating a sustainable writing life that honors God, blesses others, and is fulfilling for us!
Collaboration, encouragement, and real feedback, with personal support, advice, and "how-to" – it's all here. If you are a Christian writer, seeking an active and caring community to nourish your creative heart and strengthen your writing art, the Writers' Bloc is for you. What do I love most about the Bloc? The writers. At the Bloc, I've found a network of like-minded friends who challenge, encourage, and celebrate with me. It's a safe place to ask questions and to receive honest, and kind, feedback on my writing. This is a generous and friendly neighborhood. The weekly teachings are practical and the writing tips actionable. Plus, I love the collaboration and sharing opportunities. The Bloc feeds my writer's soul and gently pushes me to grow.
Joining the Writers Bloc has brought me into a wonderful, encouraging community of Christian writers, something I've longed to find as I've become serious about my writing journey. I love the neighborhood spaces where members interact: teaching, prayer, accountability, resources, feedback-- even live chats and Zoom meet-ups. And all on a private network that's algorithm and ad-free! I'm excited to be part of this diverse and genuine community who "love God, love words and love readers." If that's your desire too, welcome to the neighborhood!
I'm so thankful for my membership in the Writers' Bloc! In this first 3 months, we've shared prayer requests and lessons on all types of heart and art topics. We have supported each other through life's trials and triumphs. We have an amazingly generous group of Christian ladies who make each other comfortable enough to share our writing and our vulnerabilities, allowing others to feel heard and validated. Practical help comes through requested feedback and the numerous resources available in community. Cara Ray has created this valuable neighborhood where new and exciting treasures are continuing to be added. Come join us! We'd love to see you there!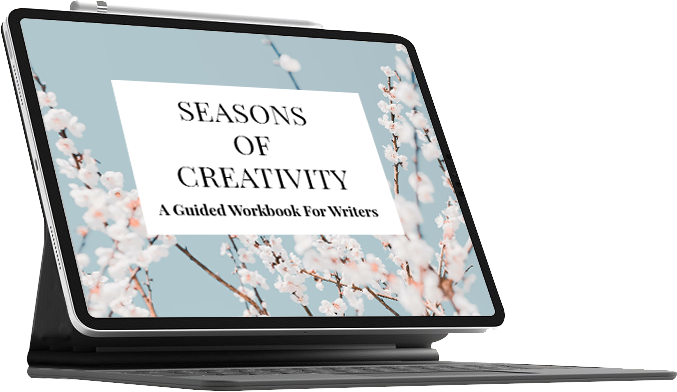 Enjoy this guided workbook that will walk you through the Seasons of your own creativity
Membership opens quarterly
In order to get the most out of your membership and experience all the benefits of being on the Bloc, we strongly recommend a minimum duration of 3 months. After that, if the Writers' Bloc is not for you in this season of your life, we understand. Please allow a 30-day cancellation period.