Join the 3,500+ (and counting) subscribers who've completed Cara's Best and Most Popular Devotional Series
If you're looking to dig into your Bible a little deeper, savor the Word a little longer, and turn your heart to Jesus a little more purposefully, here's a great resource for you.
Holy leisure is about enjoying God through the study of his Word. The following Devotional Series have been curated to walk you through different portions of scripture with that purpose in mind.
Available on both the Bible App or by Email, find the method that suits you best.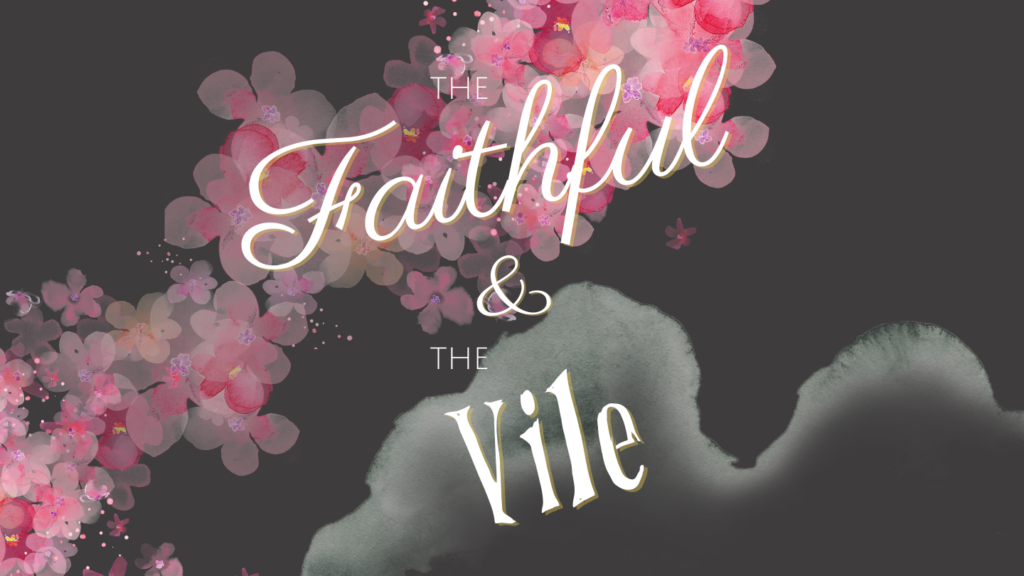 The Faithful & The Vile (6-Days)
In this series, we'll look at six encounters Jesus had on the way to the cross. We'll see how his perfect sinless life stands in contrast to everyone he meets. You'll meet a betrayer, a denier, a rioter, a distant admirer, a passionate crier, and two foolish travelers. Discover how Jesus' faithfulness stands in the place of our wretchedness. These are the stories of The Faithful and The Vile.
Get an early start, and sign up to receive this devotional series via email!
YouVersion Bible App (Release Date: 11/11/21) | EMAIL ME THIS PLAN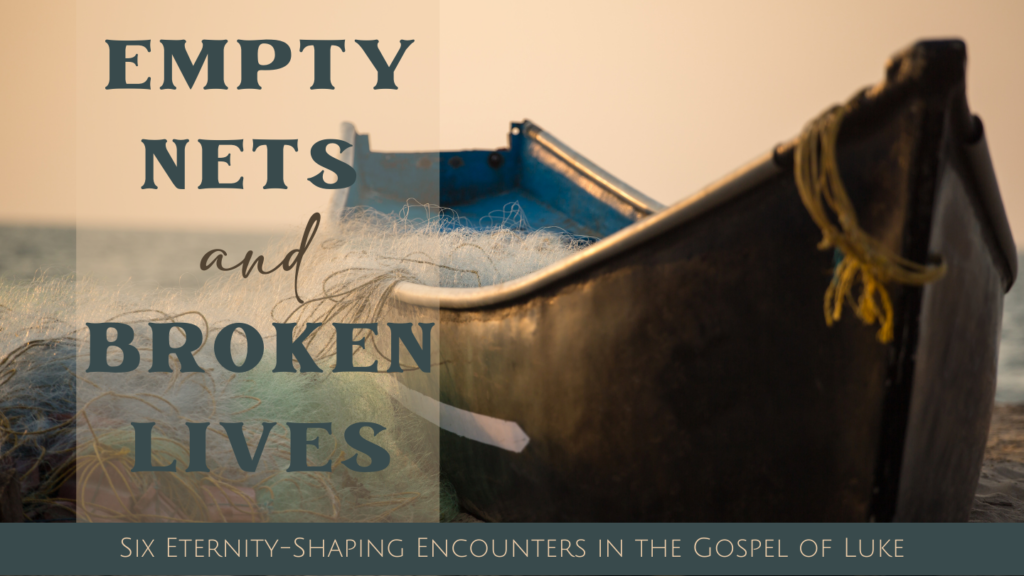 Empty Nets & Broken Lives, Six Eternity-Shaping Encounters in the Gospel of Luke (6-Days)
Encountering Jesus changes everything. Peter realized his sinfulness after Jesus miraculously filled his empty fishing nets. The paralyzed and blind realized they needed forgiveness more than physical healing and then they received both. Two sisters encountered Jesus and discovered worship trumps service. Meander through these stories and more in the gospel of Luke, and discover how Jesus fills our nets and restores our brokenness, one personal encounter at a time.
YouVersion BIBLE APP | EMAIL ME THIS PLAN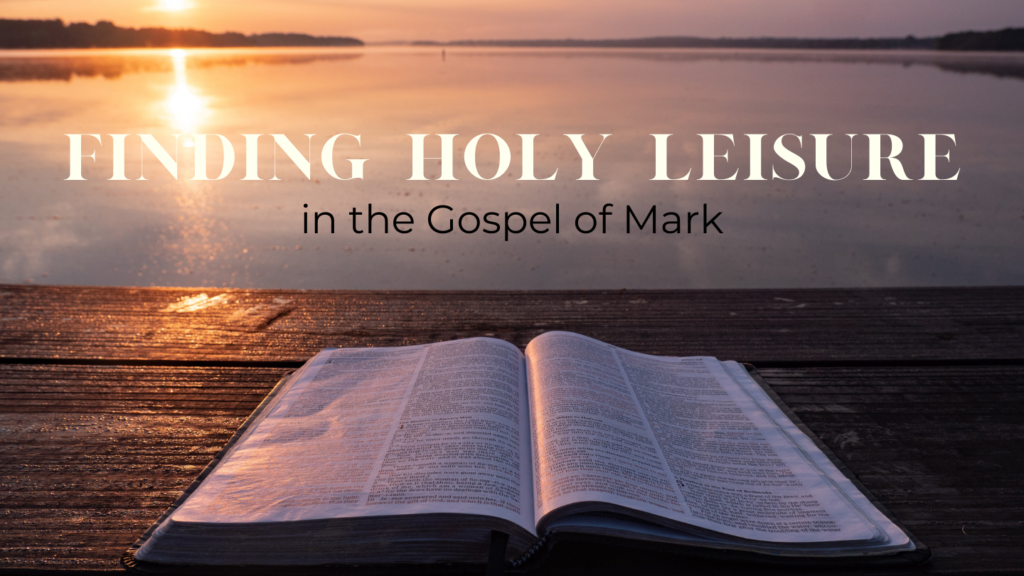 Holy Leisure in the Gospel of Mark (4-Days)
Holy leisure is about finding rest and enjoyment in God's presence, even when life's circumstances are hard. The Gospel of Mark is full of examples of Jesus exemplifying this restful dependence on his Father, even when exhaustion, storms, and interruptions threatened to thwart his will. Experience a life of holy leisure as you learn to live, rest, and trust, like Jesus.
YouVersion BIBLE APP | EMAIL ME THIS PLAN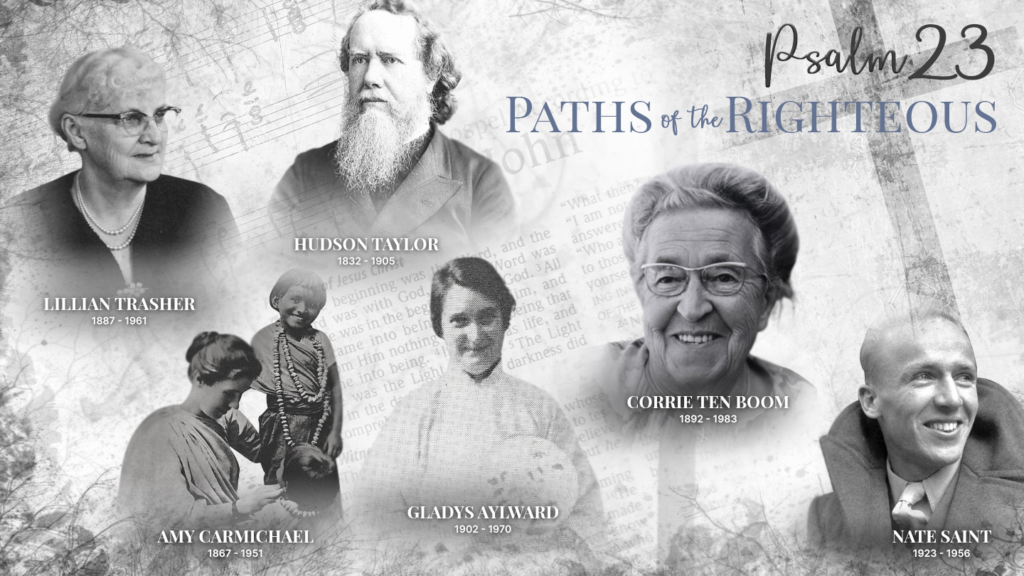 Paths of the Righteous: Psalm 23 in the Lives of Missionaries & Witnesses for Christ (6-Days)
Psalm 23 will be our guide as we walk in the paths of the righteous through this 6-day study. Discover spiritual rest with Amy Carmichael and Hudson Taylor, travel through the valley of death with Corrie ten Boom, and be amazed at the divine protection of Gladys Alyward. Experience God's miraculous provision for Lillian Trasher, and the redemption of a tribe of killers with Nate Saint and Mincaye.