This afternoon, I took a carload of very talkative teenage girls to volleyball practice. I was amazed at how little effort it took them to talk about anything and everything. 
I heard about the boy in science class who threw a tennis ball and so-and-so's head. 
How one girl's mom gave her two packages of apples for lunch instead of one.
And how weird it is that Mr. M likes to show off his crocheted animals in the background of his Zoom calls.
These girls were completely amused with the most ordinary details of each other's days. 
Like it was like so many words, like, I could barely keep up. Like.
Even though my ears were tired when they got out of the car, it reminded me of how effortless and enjoyable it is to be with people you enjoy. For teenage girls, no detail is too small or too insignificant to not be shared with your bestie. 
Now, as a general rule, time spent with the Lord should probably be less teenage girl gab sesh, and a lot more being still and listening.
But for an introvert like me, finding that much joy and ease in the presence of others was inspirational, nonetheless. 
Like a wonderful coffee date with an old friend, or a heart-to-heart talk with your spouse where you connect on every level, time with the Lord, is a truly pleasurable activity. It's so pleasurable you might call it, I don't know…holy leisure. 
The first time I read about holy leisure it stopped me in my tracks. 
"The church Fathers often spoke of Otium Sanctum, 'holy leisure.' It refers to a sense of balance in life, an ability to be at peace through the activities of the day, an ability to rest and take time to enjoy beauty, and an ability to pace ourselves. (Celebration of Discipline, Richard Foster 39)"
I went and read that sentence to my husband. "Doesn't that sound amazing? I wonder what that means? How do you live a life of holy leisure?"
Foster's definition whetted my appetite, but it left me wanting.
I wanted to experience

balance,

peace,

rest,

beauty,

and pace in my walk with the Lord, and in life.

But how?
As I began to research, I found holy leisure all over God's Word. The best example came from a very familiar passage, Psalm 23. 
Let's take a look.
Restful Dependence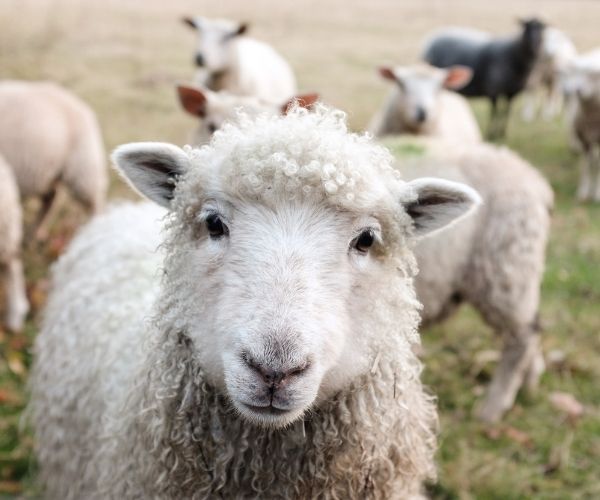 The Lord is my shepherd; I shall not want. He makes me lie down in green pastures. He leads me beside still waters. He restores my soul.
Psalm 23:1-3a
Holy leisure is about finding rest for our souls.
Sometimes the Lord makes us lie down.
We think we can keep going, and never pause to rest and recoup. We have kids to shuttle around, meals to fix, and people and deadlines to meet. All those activities are good, and necessary, but too much and we can feel completely zapped.
But he makes us lie down to rest.  
Jesus modeled this type of restful dependence on God.
He pulled away from crowds to spend hours in prayer with the Father.
He slept peacefully in the boat when the storm was raging.
He got up to pray when it was still dark.
Rest wasn't a luxury for Jesus that he only used when his work was done.
If Jesus needed to rest to commune with God, how much more do we need it? 
IS REST NEGOTIABLE FOR YOU?
There are some unavoidable seasons of life that are more taxing than others. It does little use to resist them as if by resisting it, we can change it. But, no matter how busy you are, rest is a must. If Jesus needed both physical and spiritual rest, I think you and I do too.
Holy leisure is not about ploughing through your quiet time to check it off your list. Rather, it's about letting go of your own agenda, and finding rest in him.
It might mean you need to take steps to be quiet. (How often do you experience enough quiet time to actually think and pray?) Busyness shouldn't be worn as a badge of honor. It restores our soul to rest.
An Unhurried Pace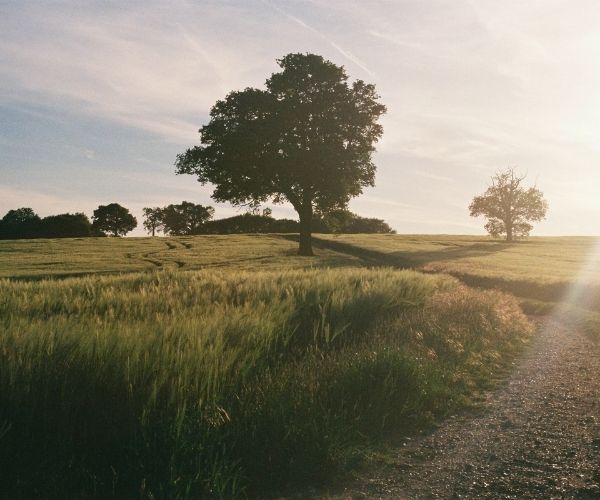 He leads me in paths of righteousness for his name's sake.
Psalm 23:3b
Pace is underrated and underappreciated in our day.
Pace gives us the freedom to enjoy the process of learning and growing. Our jacked up expectations of ourselves and others, is usually the biggest culprit to our learning to go with the flow and accept that change takes time.
The Lord leads us in paths of righteousness.
Doesn't that sound gentle and kind? He doesn't push or pull us, like he would a stubborn donkey. Even though I'm sure we're all stubborn asses from time to time. 🙂
He gently leads us towards a greater likeness of himself. He leads us in his paths of righteousness.
What a wonderful patient Shepherd we have!
PACING IS ABOUT THE TRANSFORMATION
I love a good transformation story and inspiring before and after pictures.
But what we miss in those dramatic reveals is all the struggle in the middle.
The struggle is where the growth takes place, and usually, it's not very pretty.
Changes on the inside and outside take time. Give yourself grace in those uncomfortable middle places. 
Peace in the Valleys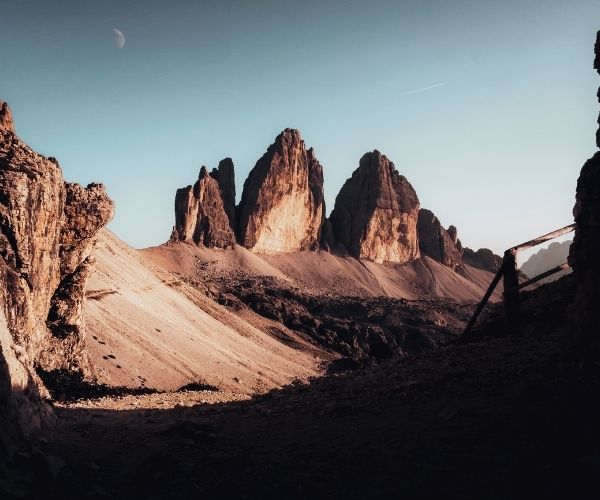 Even though I walk through the valley of the shadow of death, I will fear no evil, for you are with me;
Psalm 23:4
Wouldn't it be awesome if life was about traveling from one peaceful green pasture to the next?
In our sinful world, peaceful valleys are almost always followed by dark ones, where death is our constant foe.
The good news is that our Good Shepherd walks through those valleys with us, and it's because of his presence, we can experience peace.
In some of my darkest valleys, God's word became a beacon of light and comfort to me that I wouldn't have experienced by the green pastures.
I can confidently say that his presence and his peace is more acutely felt where the shadows loom largest. 
IS PEACE LIKE A RIVER ATTENDING TO YOUR WAY?
If darkness, and the shadow of death looms over your path right now, know that you are not alone. God promises to provide us peace that surpasses understanding as we cast our anxieties on him.
If you lack peace it might be because you've neglected to commune with God. Seek him out, he promises to provide peace for your journey.
Balancing within Boundaries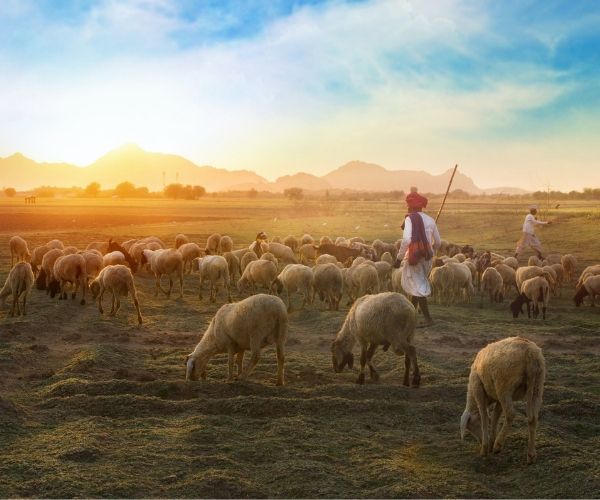 your rod and your staff, they comfort me.
Psalm 23:4
Living a balanced life means living within the boundaries we're given and stewarding it well.
A shepherd's tools of a rod and staff were used to protect and to discipline. With his rod, he could beat off predators seeking to snatch a sheep, and with his staff he could pull an erring sheep safely back into the fold. 
Our Shepherd often uses these tools to protect and discipline us too. Finding balance is a trial and error process. We swat our child's hand or behind when they reach for a hot stove, because we love them, and want to prevent them from being burned.
Thankfully, we have a Shepherd who uses his tools of protection and correction to remind us that he's watching over us. Truly they are a comfort.
HOW WELL ARE YOU BALANCING IT ALL?
Finding balance in your life is not a myth. Sure, it may be kinda hard to define what balance is, but I think we know in our spirit when something's 'off.'
(Speaking from experience (ahem) I notice where my time is spent and the subsequent consequences. Too much time online, and real-life people and priorities suffer. Or too much work, news, or goal chasing, or whatever…and I start to feel it.)
One of God's greatest tools to pull us back and reign us in is the Holy Spirit. Let's let him pull us in and teach us to balance.
Beholding Beauty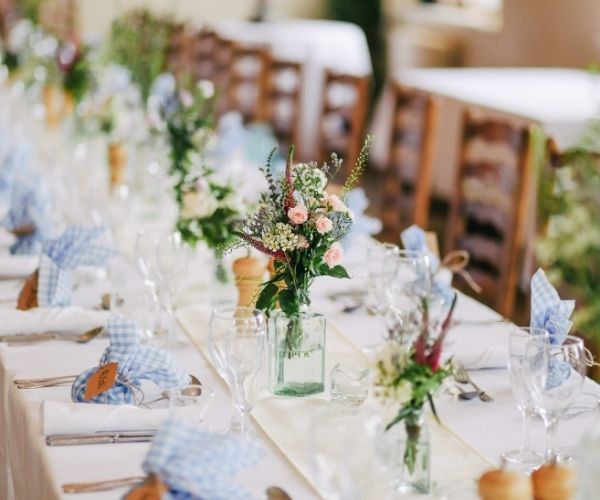 You prepare a table before me in the presence of my enemies;

you anoint my head with oil; my cup overflows.
Psalm 23:5
As holy leisure seekers, we should be tuned in to beauty all around us, and give glory to the beauty-Maker.
I can only imagine what a feast for the eyes, a banquet table prepared by the Lord would be!
But the beauty in these verses isn't merely what we see, but what we experience in his presence.
Our Good Shepherd lavishes us with honor even in the presence of our enemies. How astonishing!
We are the set apart ones. Our beauty-sensor becomes more finely attuned as we get to know our Shepherd. 
HOW WELL DO YOU APPRECIATE BEAUTY?
Holy leisure is literally about slowing down to smell the roses.
Did you notice those flowers poking through the snow, and glorify God for the persistent ways his creation performs at his beckoning?
Did you give thanks for the sunset that took your breath away?
Did you see that person show an act of service, and give glory to God for it?
As we become detectives on the hunt for more beauty, our hearts transform and overflow with gratefulness. It's truly a beautiful thing to behold beauty.
Chasing Grace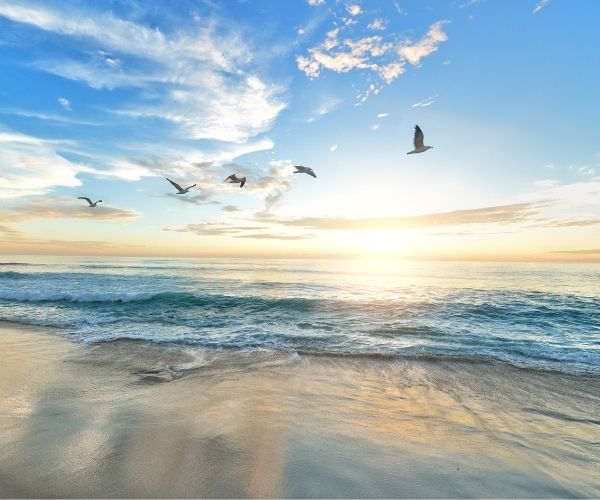 Surely goodness and mercy shall follow me all the days of my life, and I shall dwell in the house of the Lord forever.
Psalm 23:6
Technically, grace isn't one of the defining terms of holy leisure, but honestly, it should be. All the other attributes of balance, peace, beauty, rest and pace fit comfortably under the umbrella of grace.
Grace means unmerited favor, and Psalm 23:6 is like the spout where the glorious grace comes out.
Not only is he our Good Shepherd, our rest-provider, our pace-keeper, our peace-giver, our balance-measurer, and our beauty-maker, but our gracious Savior! 
HOW DO YOU RESPOND TO SUCH GRACE?
For a moment can you see these words for the first time?
He chases us with goodness and mercy all the days of our lives.
What lavish grace he gives! Thank him for such amazing grace.
How to Integrate Holy Leisure Into Everyday Life
Holy leisure is the pursuit of knowing God more intimately and personally.
It's about taking the necessary time to rest and recharge our souls with his truth.
We know that his Word is sufficient to meet us in  every trial and every trouble. But do we make allowances for our soul to find rest in him, even when we're busy?
If you're interested in learning more about some practical ways you can experience more holy leisure in your life, I've created this download for you entitled, "From Quiet Time to Holy Leisure Time." 
Inside you'll learn how reframing your quiet time into holy leisure time can revitalize your walk with the Lord.
Plus you'll learn practical steps and tools you can use that make this time purposeful and soul rewarding. 
May this look at Psalm 23 awaken us to all the ways God shows how wonderful it is to be in his presence. 
In the journey with you,
Cara