---
This is the first in a series of posts called Holy Leisure in Hard Places. 
Trials and suffering can isolate us from others, and from God. The truth is, the Lord wants us to move in closer to him and others during those times. It's through crisis and pain, that God's word can be the sweetest it's ever been, and a balm to our hurting hearts.
If you're interested in sharing your story…please see the bottom of the post for next steps.
---
One Mother & Son's Journey from a Hospital Bed to the Basketball Court
They squeezed each other's hands as their 15-year-old son Will dribbled down the court, saw his opening, and shot the ball.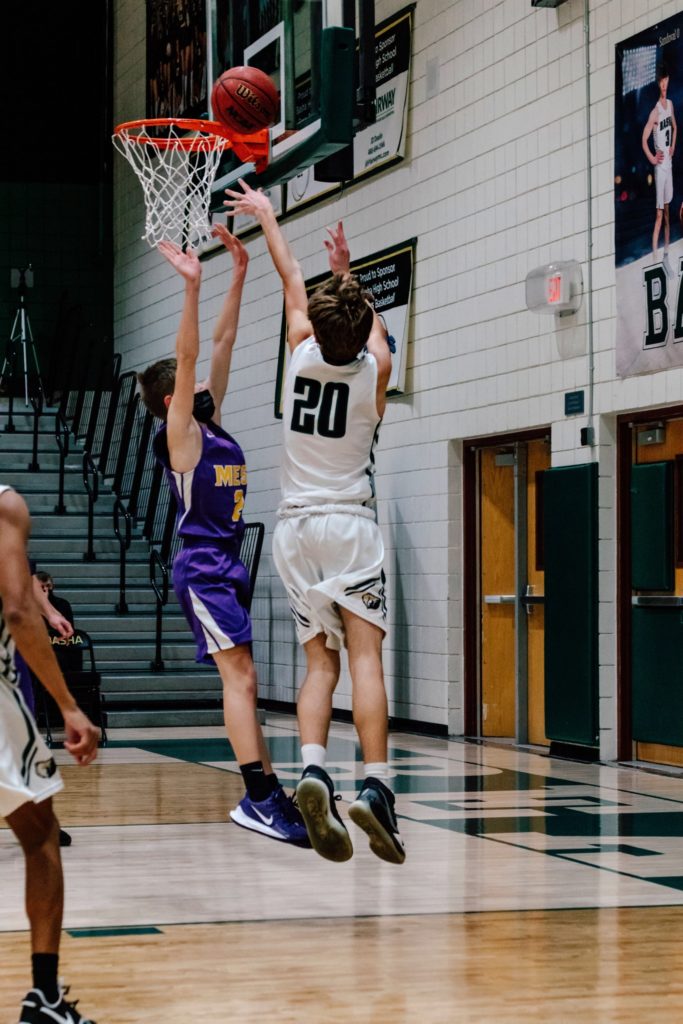 A second later the ball 'swooshed' through the net. Karen and Rob jumped up and cheered a little too enthusiastically for their son. 
"You would've thought he had just scored the tie-breaking shot in the State Championship by the way we were cheering," she laughed as she recalled the story.
The basket was great, but it meant more to them than just the 3 points it added to the score.
It represented a huge 'win' over all that Will (and the whole family) had endured in the months before. 
A few weeks earlier, Karen wasn't sure Will would get to play basketball at all this year.
Basketball was his life, and the sport he and his twin brother Sam, had grown up playing together.
The future looked uncertain from her vantage point as she sat in Will's hospital room, watching him get a life-saving infusion. 
Will had recently been diagnosed with Crohn's Disease, a chronic inflammatory bowel disease, and he was in the middle of his worst flare yet.
He had lost 18 pounds, was malnourished and was not responding well to his medication.
It was hard to believe that their lives now consisted of tests, doctors appointments, infusions, and now a hospitalization.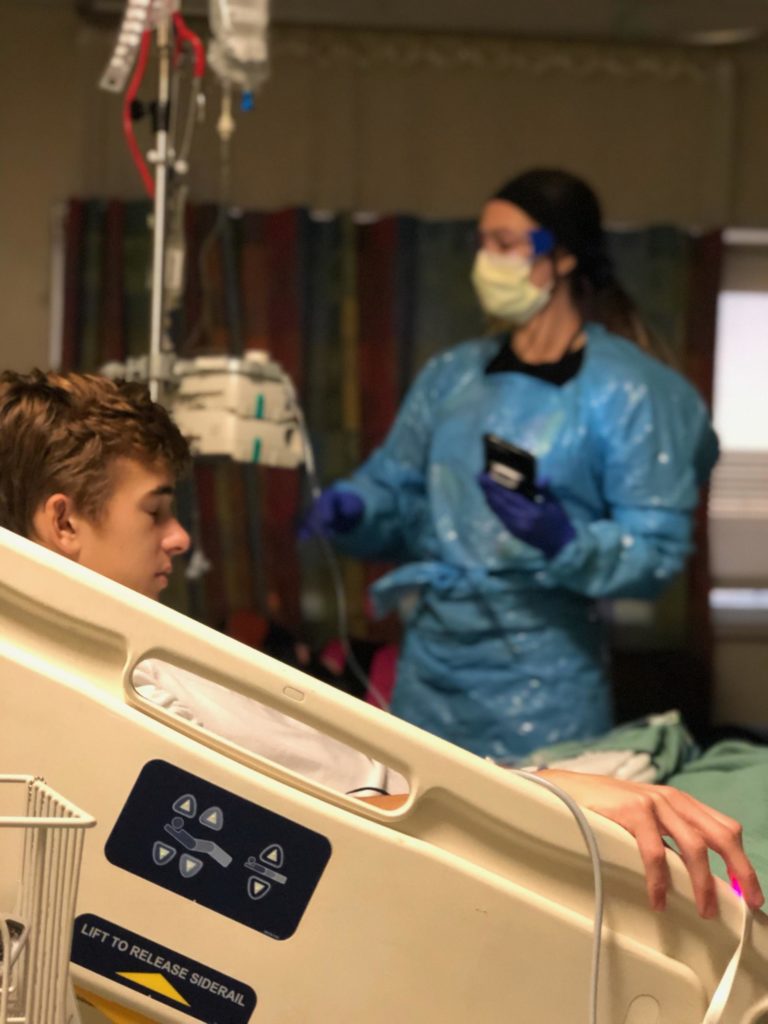 She wished she could trade places with Will.
She'd gladly take this on instead of watching him go through it. He had his whole life in front of him.
Trying to figure out what this new label meant for his future now consumed her thoughts. 
'Normal' was forever changed, but what that meant was still a mystery.
Everything was so overwhelming!
There was so much to learn, and so many decisions to make.
The veteran ICU nurse was now the frightened parent looking for answers, and hope. 
Hope In Hard Places
I recently sat down to lunch with my beautiful friend Karen to ask her how she and her family were doing, and how the Lord had worked through their lives during this trial.
You can't help but come away encouraged when you hear someone's story of how hard their trial was, but how near the Lord was to them during it all.
Even if you're not facing this exact struggle in your life right now, a lot of the underlying emotions we feel when we're going through something hard…is the same.
Have you…
Ever struggled to pray (not even able to string coherent thoughts together)?
Sat down to read God's word and instead started researching WebMD? 
Had your heart broken as someone you love struggled through illness and disease?
Struggled to trust God when the future looked scary and uncertain? 
If you know what that's like, you'll relate to Karen's story.
Let's let her tell it in her own words…
---
Karen's Story: Initial Shock and "Squirrel Syndrome"
When we first learned of Will's diagnosis, I struggled to even pray.
Like many parents who are trying to absorb the news of a new label or diagnosis for their child, and all its implications, it's hard to think about anything else.
As a former nurse, I wanted to do as much research as possible into the disease. 
But it consumed me. I would sit down to do a quiet time, and would soon find myself doing research on my phone instead.
Was I trusting medical science and my doctors more than I was trusting in God?
As the medical person in the family, I felt a huge weight of responsibility to learn as much as I could, and be as educated as possible about all the side-effects and treatment options.
I asked my husband Rob to help me shoulder the load.
I wanted us to learn about Will's disease together, so the weightiness of all the decisions didn't land squarely on me.
But the Lord made it clear to me that my job wasn't to primarily research and be knowledgeable, but to keep my eyes on him.
I spent considerable time chasing squirrels.
But after the initial shock wore off, I was able to spend more focused time in the Word.
He Is NOT His Diagnosis
One day, when I was particularly struggling with the label of this new diagnosis and all its implications, a friend posted on Facebook how the Lord was changing her through her son's illness.
I called her to tell her what we were going through.
Her words ministered to me as she reminded me of what God's word said about Will. 
She encouraged me to see this disease and how it affected Will, differently.  
She pointed me to all the truths God's word said about who Will is, and how God sees him.
Will is not defined by "Crohn's," Will is…
God's workmanship, created in Christ Jesus for good works (Eph 2:10)
Fearfully and wonderfully made. (Psalm 139:13)
Known intimately by God, and God knows all his days (Psalm 139:16)
Known by God from before the womb (Jer 1:5)
A new creation! The old has gone, the new has come (2 Cor 5:17)
A child of God, and an heir with Jesus even in his suffering (Rom 8:17)
Made alive with Christ, by faith (Eph 2:4-5)
This was a huge mindset shift for me!
That day I started keeping a list in my journal of who we are in Christ, and I continue to add more to it as I find new promises and truths from God's Word.
My friend's ready response to redirect my wandering heart was another grace God provided for me in some of my darkest hours.
When the Suffering Doesn't Lift
There were times when nothing seemed to be improving for Will (and sometimes things steadily grew worse).
During those times, it was especially difficult to keep trusting and believing God and his word.
Instead of looking for big situational changes, I started to notice a lot of small and subtle things God was doing.
If your world has recently been turned upside down, and you find yourself wandering hospital halls instead of the aisles of Target (where you'd much rather be!), lean in and focus on the little things.
Your situation may not change dramatically overnight, but that doesn't mean God is not at work.
Focus on how God provides through the "little" things like…
Appointments that just "happened to open up"
The nurses, and doctors who interact and love your child in a special way
The timing of phone calls, results, and next appointments, and how those open doors for the next step
The random text from an old friend
The ways others show love to you via meals, texts of encouragement, and scripture
A solid hug or shoulder to cry on 
The devotion that you're reading that's the "perfect" word of encouragement for the day
Assurances from your friends they're praying
The song that played on the radio that ministered hope to your heart
All of these are evidence of "grace upon grace" that the Lord provides his own, often in our deepest places of need. 
God gives us enough grace each day. Sometimes it feels like it's barely enough…but it's there.
The New 'Normal' Isn't All Bad
At first, I was afraid of what the new normal meant for Will, and for our family.
I've accepted that our new normal means we have to make some lifestyle changes, and it means I'm always thinking about when the next flare might come. 
The new normal has also brought with it a new appreciation for life, and the little things I used to overlook.
I see the blessings of the everyday differently now.
Every basketball game, and every day at school is a gift.
I'm sad I didn't always see it that way before because of the busyness of our lives, but now, all these moments are sweeter to me.
Better Equipped for Next Time
The truth is, Will will have flares in the future and that will be hard.
I hope now that I've seen the Lord's faithfulness,  I won't sink so deep into fear next time.
I know God will be gracious to us in the future, when the next flare happens, because he's been so gracious to us through all of this.
Better at Making Decisions
I've also grown in my ability to make decisions more quickly. I used to have analysis paralysis. Sometimes the more you know, the harder it is to move forward.
But the Lord reminded me that neither Will nor I are not promised tomorrow.
This realization made it easier for me to move forward with the best information I have at that moment.
More Spiritual Growth
I've also seen some exciting spiritual growth in Will.
He's more open with his friends about his struggles, and he's been texting scripture encouragement to a friend who's struggling with similar health issues.
He also readily acknowledges how grateful he is, every time he's able to step foot on the court.
Something that once seemed like a given, is now a grace.
More Trust in God
Will is 15 years old, and he doesn't love getting infusions (who does?), but he's becoming more accepting of it.
I wish this wasn't what he had to live with, but I also know it's now a part of his story, and it will shape him his whole life.
I have to trust God with that, and believe God will use it in many ways I can't yet see.
I wouldn't have chosen this new normal for Will or our family, but with all the hard stuff, comes a new and sweeter appreciation for life too.
Double the Trouble – Double the Trust
As I watched him get hooked up to all the machines in the hospital, it was hard to believe he would be able to play basketball at all this year.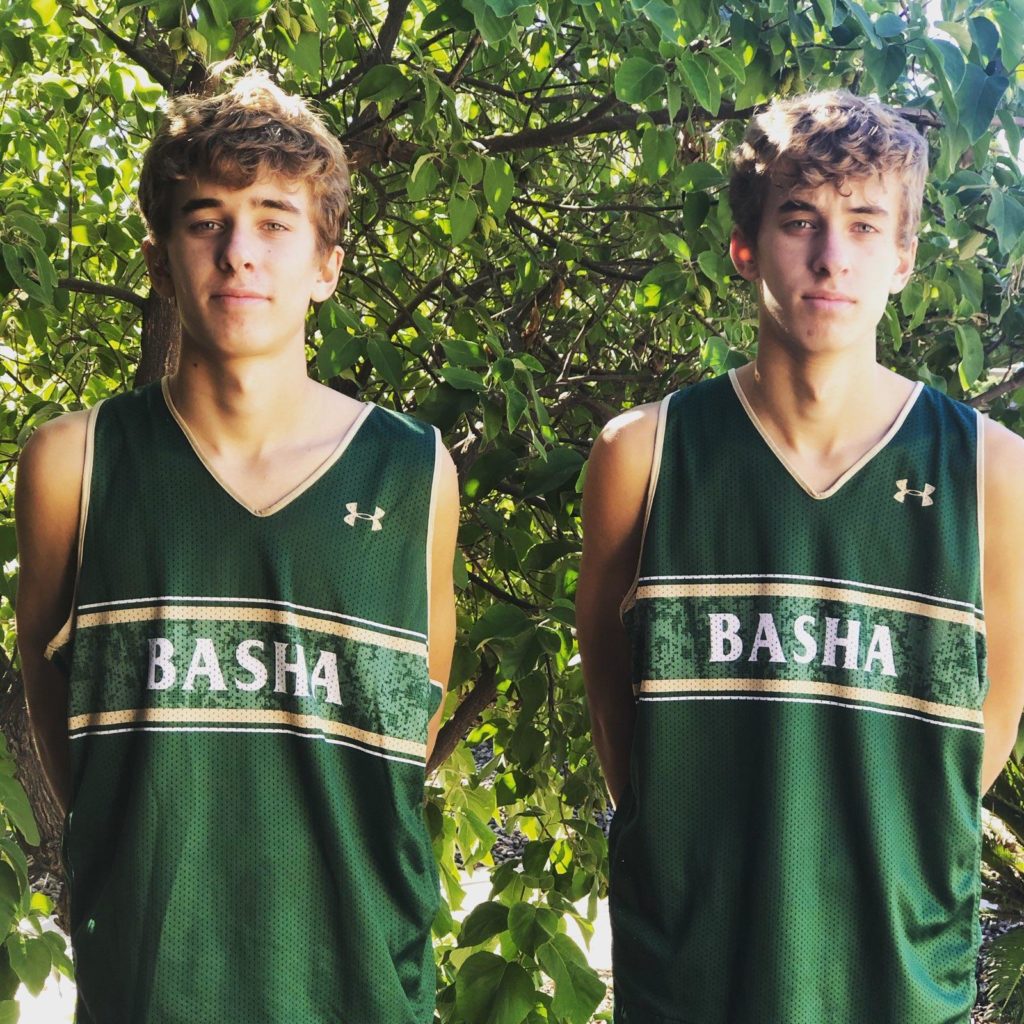 Having twins has always been such a blessing, but it did complicate matters when it came to Will's illness.
My heart broke for Will, but it was also breaking for what this might mean for Sam, too.
I couldn't imagine my boys not playing ball together.
How could I cheer for Sam, knowing that Will couldn't play, when he so desperately wanted to?
How would Sam feel knowing Will wanted to be playing, but couldn't?
The twin factor doubled my concerns, but it also reminded me that I had no choice but to daily place my trust in the Lord.
But God made a way for Will to play, when it once seemed impossible
Concerned about his placement on the team, we found out his new high school coach also suffers with a similar condition and graciously said, "When you're ready to play, there's a spot on the team for you."
I was thrilled when COVID delayed the season by 2 weeks, giving Will more time to recover.
The delay also allowed Will enough time to start responding positively to his new medication.
And, he also gained back most of the weight he had lost prior to the game. (Aren't boy-metabolisms amazing?!)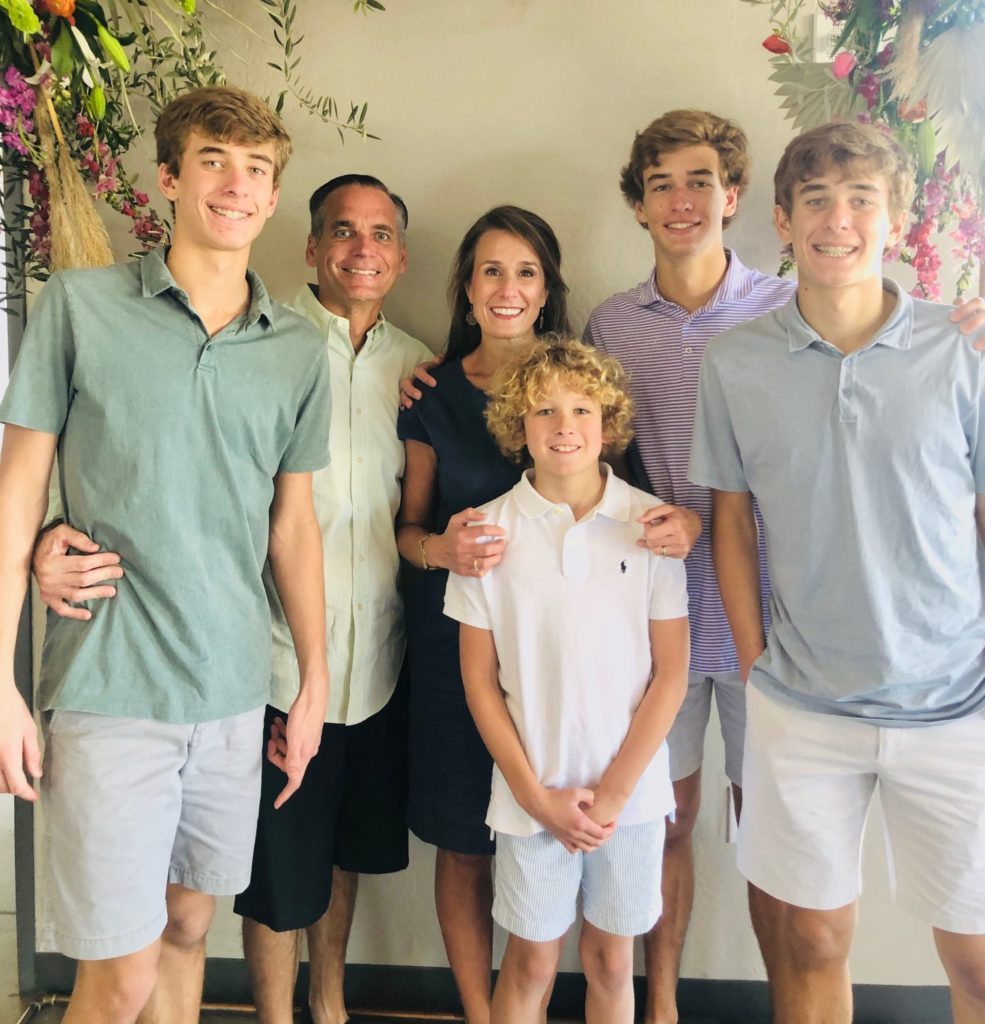 By God's grace, Will went from being extremely sick and malnourished to strong enough to play high school basketball in just 6 weeks!
---
We've learned so much through this trial about God's faithfulness in the big life-changing moments of disease, and all the small little details of our day-to-day needs.
He is a God of detail, and worthy of our full trust — even when we can't see what he's doing or why.
It's because of his faithfulness, we choose to trust him moving forward.
Do You Have A Story To Share?
We all have a story to tell of how God worked through times of hardship in our lives. Sometimes he changes our circumstances, but more often, he changes us through our circumstances. If you want to encourage others with your story, it would be my honor to help you do that here. 
P.S. Dig into God's Word in your season of suffering. Download for FREE, 30 Days of Enjoying God's Presence Journaling Prompts, and discover all the blessings and resources that are yours, as a child of God.