Have you ever encountered art that's so beautiful that it moved you, maybe even to tears? Sometimes the response is completely appropriate and right, like the awe you feel in front of Claude Monet's Water Lilies, or at the base of Mount Rushmore, or staring up at the Eiffel Tower. We stand amazed at the artistry and skill of these works of art. But every once in a while, we encounter something that surprises us, and we're moved by it. I feel this way every time I watch the Do-Re-Mi scene in the Sound of Music. 
I know that sounds silly. It's such a happy-go-lucky song, my reaction seems out of sync with what it is. But maybe it's because this scene tugs at something deeper in my heart. Could it be that it's the wholesomeness of kids hanging from the trees in their drapery clothes, and dancing around Salzburg with the Alps in the background? Probably. There's something so beautiful about it that it gets me every time. 
But isn't that what art is supposed to do? Shouldn't it move us and make us feel something that transcends our everyday experiences? If that's true, and I think it is, then the question becomes, what makes art art?
Transcending art
During the Middle Ages, the idea emerged that true art was determined by a three-pronged test. Was it true? Was it good? Was it beautiful?
These three attributes are known as the Transcendentals. Art is a tool that points our hearts, longings, and thoughts to something greater than ourselves. Ultimately, it points us to God. Since God is the very definition of what is true, good, and beautiful, art that reflects these qualities, reflects his very nature. When we consider art in light of these qualities, we're actually engaging with the very heart of God!
This opens up a whole world of creativity and possibility for Christians and allows us to appreciate art in a new way. Our art, in whatever form it takes, can become a means to worship God, and serve others. 
But our limitations feel overwhelming in light of such transcendent glory. How can we do this, when we are finite, and God is infinite? Often we lack the words to convey these truths. Some call this phenomenon writer's block, but I like to call it the Writers' Bloc.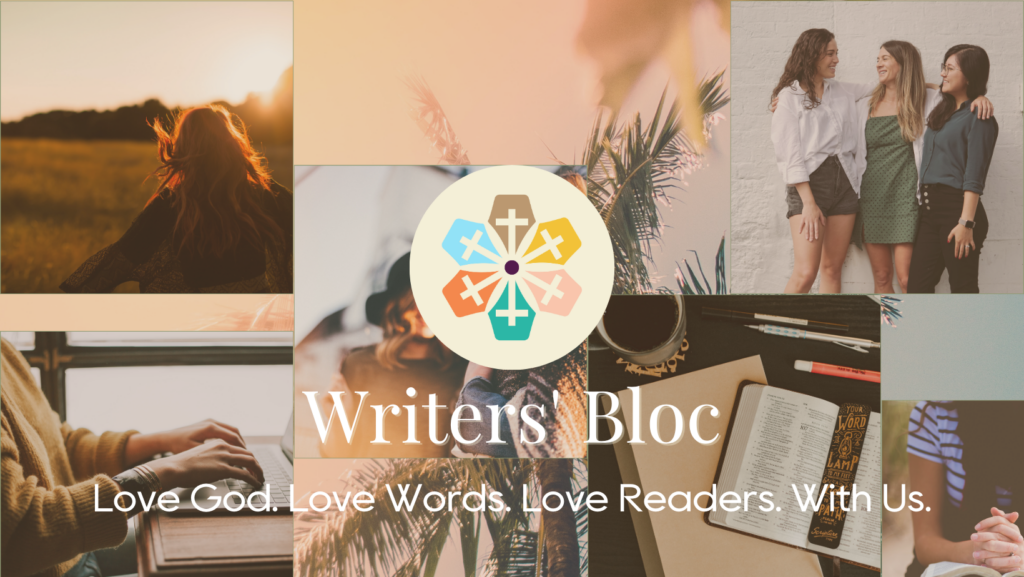 The Writers' Bloc is a new online community for Christian writers whose sole purpose is to steward our words well so that we can love God, love words, and love readers. We want our words to move people toward the transcending truth, goodness, and beauty of God.  
The idea for this community was born out of my own experiences and frustrations as a new writer and blogger. The Writers' Bloc is what I wished I had, and what I still want.  
The Art & Heart of Writing
Many writers are working to build platforms that will one day lead to a publishing contract. While this is a noble pursuit, it often makes writing a means to an end. Because of this, there is no end to the courses, communities, and classes you can find to help you "get published." But this feels like the cart before the horse. While we need to expand our reach and grow our platforms (art), we shouldn't do it to the exclusion of nurturing who we are becoming in Christ (heart). 
As embodied people of both body and soul, mind and spirit, we also need to nurture the art and heart of writing so that we steward our gifts well.
You can learn more about this one-of-a-kind online community, by joining me Tuesday, February 21st at 1 pm EST/11 am MST for a FREE Webinar.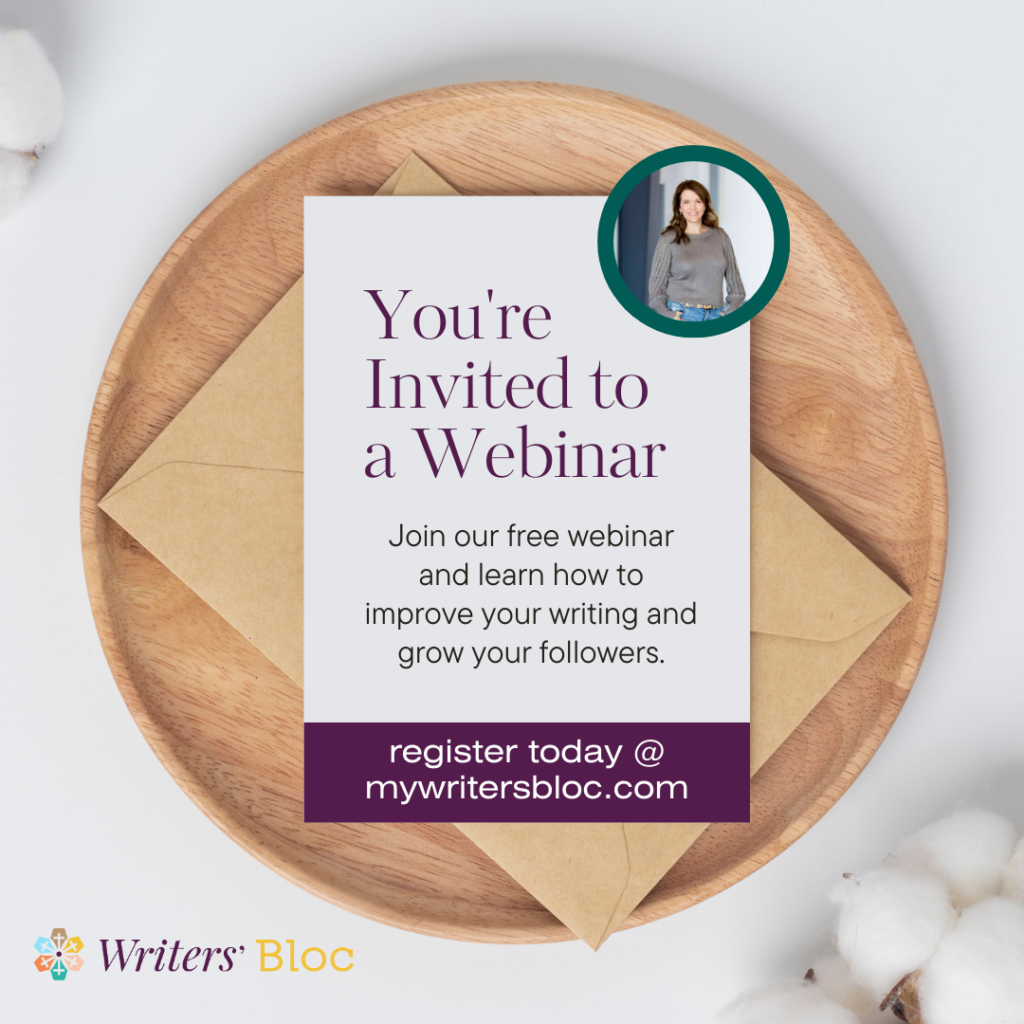 In this webinar, I will share the 7 Secrets to Improve Your Writing, Connect with Readers, and Build a God-Glorifying Platform.
Doors will open for enrollment in the community after the webinar and doors will close on February 26. (In other words, you have to act quickly to get in!)
Jesus Help Me
Seventeenth-century musical composer, Johann Sebastian Bach, wanted his art to evoke a sense of holy awe in his listeners. So upon completion of each musical piece, he signed S.D.G at the bottom, which is an abbreviation for the Latin phrase, Soli Deo Gloria, "To God Alone, be the Glory." 
But before he wrote a note of music, he also wrote J.J. at the top, which stood for "Jesu Juva."
"Jesus Help Me."
Even Bach, for all his musical genius, knew he was a creature in need of his Creator's help to share his art with the world. His prayer for help was obviously answered because his music still blesses humanity today. 
The heart's cry of the Christian writer should be "Jesu Juva!" Jesus, help me do something that brings you glory and makes people feel and experience something true of you.
That's my prayer for the Writers' Bloc. May it be an offering that is good, true, and beautiful and points our hearts and minds to the One who transcends it all.
Will you join me as we seek to love God, love words, and love readers together? I hope you will! 
J.J. S.D.G.
Cara
P.S. If you want to lean into your creativity and work with the seasons of your life, grab this free Seasons Guided Workbook. I trust it will help you grow in the art and heart of writing!