It's hard to believe it's already Thanksgiving. In some ways this year has flown by, and in many other ways, it's crept along at a snail's pace.
But here we are, Thanksgiving week.
I admit my heart has been a bit gloomy this week as we prepare for a very different holiday.
Last year, after moving to Arizona, our family from New Mexico came and stayed with us for Thanksgiving weekend. We made so many wonderful memories, and many of them remarked it was the best Thanksgiving e-ver! That was 2019.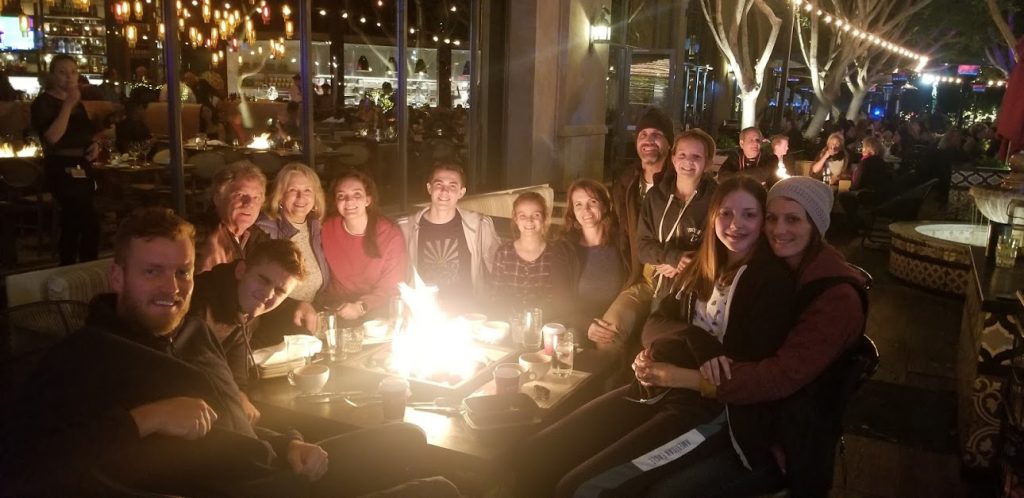 Then 2020 hit. Our Thanksgiving this year will not include out of town guests that we really really miss. 
After a year of cancelled plans, it's very tempting to focus on how crappy things are right now.  
Can I get an amen?
I can go from 0-60 in a hot second when discussing how annoyed and tired I am of this year.
I'm tired of cancelling plans, and the inability to plan for anything.
I'm tired of living in limbo, and yet know a lot of limbo still lies ahead.
I'm tired of the "new normal," and I'm actively resisting it.
But maybe God is wanting me to stop kicking against the goads, and set my gaze a little bit higher.
After all, it is THANKS-GIVING week.
An attitude of gratitude is something the Word clearly tells us should be true of us.
When we have a grateful and thankful heart we will…
Find rest and peace in God regardless of circumstances (Phil 4:6)
Recognize God as the giver of every good gift (Jas 1:17)
Cause an overflow of praise from our lips (Psalm 54:6, Psalm 86:12, Psalm 69:30, Psalm 106:1, Rom 12:1 )
Walk in obedience, because his will for us is to be thankful (1 Thess 5:16-18)
Where's Your Gaze Set?
If you were to rate your natural thankfulness how would you score?
Always thankful – I'm constantly looking for ways to give thanks
Usually thankful – when I think about my blessings, I'm thankful
Occasionally thankful – When something awesome happens, I'm thankful
Rarely or never thankful – I can't remember the last time I expressed thankfulness
Our thankfulness-meter will usually follow the trajectory of where we're focusing our hearts.
A Horizontal Focus
If I live my life only in this present moment, my thankfulness will ebb and flow based on the people, circumstances, and events going on around me.
Or…
A Vertical Focus
If I'm orienting my life (and therefore my heart) towards God and his word, my life will overflow with thanksgiving and praise (even in the hardest of circumstances!).
I've been meditating on Colossians 3:1-2 lately which says,
"If then you have been raised with Christ, seek the things that are above, where Christ is, seated at the right hand of God. Set your minds on things that are above, not on things that are on earth."
I confess, I've been far too horizontally minded lately.
This World is Not Our Home
Just like the Pilgrims of 1620, I'm in search of a better homeland too.
As much as I love this "home"…ultimately this is not my home.
And if you are in Christ, we're on this pilgrimage together.
We're on our way to a better kingdom, one that cannot be shaken by pandemics, evil schemes of man, and sin.
"Therefore let us be grateful for receiving a kingdom that cannot be shaken, and thus let us offer to God acceptable worship, with reverence and awe, for our God is a consuming fire." Hebrews 12:28
That kingdom is coming, and that's our real home.
Can you sense it, Pilgrim?
We don't belong here. We're on our way to a heavenly country.
Let's be thankful. We're just passing through.