It was a surreal moment when my foot finally landed on the dusty African soil.
All my nine-year-old childhood dreams had finally been realized, as my husband and I were about to start an exciting adventure of sharing the gospel with unreached people in Tanzania.
At first, the thrill of the new adventure supplied the energy we needed to adjust. There was no shortage of changes to adapt to: the constant glaze of sweat from the tropical heat, throbbing headaches, unfamiliar sounds of a new language, and discovering unwelcomed creatures in our new mud home. These were all part of the "welcoming committee" to our new lives in Africa. As difficult as these stressors were, thankfully, they were also contrasted with compassionate new neighbors, the beauty of living among palm trees, and delicious tastes of fresh tropical fruit.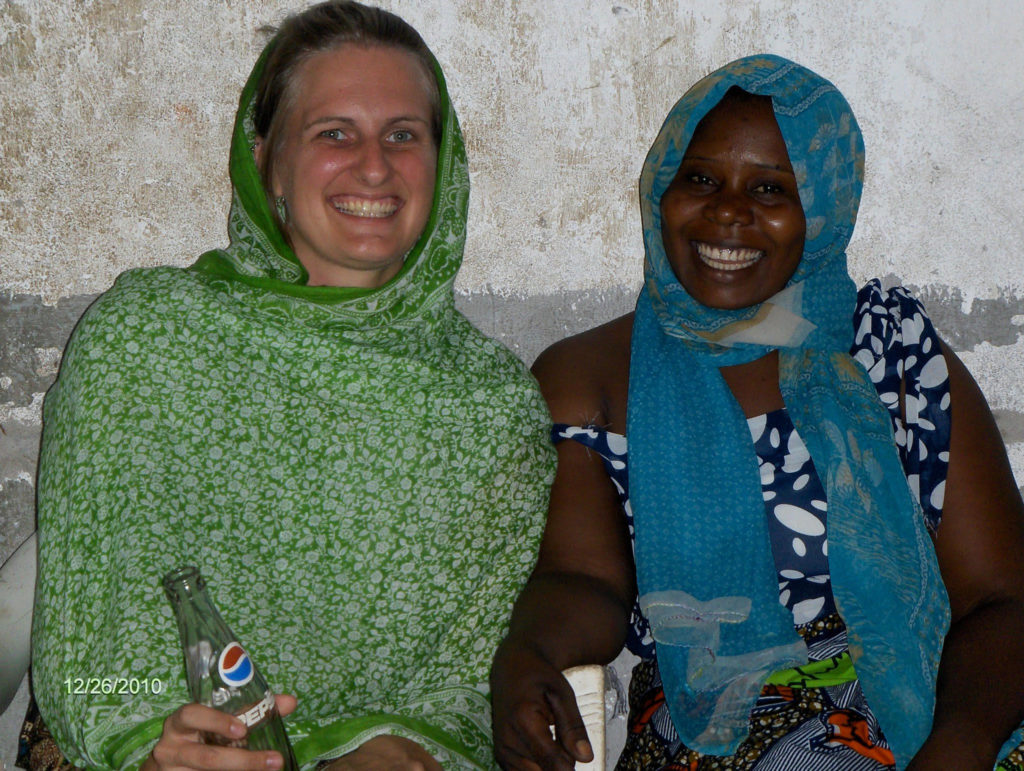 As we settled in, we fellowshipped with our team, and pressed into the full-time work of learning a new language and adapting to this new culture. We were wide-eyed with anticipation, but the dusty African road we were set to travel, was full of unanticipated struggle and hardship.
It wasn't long before our excitement soon gave way to despair.
Despair Among the Dust
I walked through the village, and stopped underneath the cashew tree to visit with a group of women, who graciously allowed me to practice my ability to count to ten. They applauded my efforts, complete with hand clapping. I felt like a toddler garnishing high praise for learning the alphabet. 
But as the months went on, the language blunders weren't so cute anymore, and became increasingly frustrating. When my language helper didn't show up for our lesson, again, I felt bitterness start to set in. Tropical illnesses kept me in bed, where I wallowed in self-pity. Our teammates were loving and compassionate, but the comparison game threatened the very last fiber of my confidence. 
The "dream" I was living certainly wasn't turning out the way I envisioned.
The culture shock was real, and the honeymoon phase ended abruptly, as I constantly felt inadequate and inferior. Doubt had me reconsidering my purpose, and questioning if I had made a massive mistake by moving across the world, in hopes of making an eternal difference in the lives of others. 
"Maybe I wasn't cut out for missionary life after all?" 
"Perhaps this wasn't the best use of my gifts?"
Despair clung to me like my sweaty t-shirt, and I daily fought the condemning emotions that threatened to undo me.
"How could obedience to God's calling be so difficult and cause me to languish in this way?"
"Was this what he wanted for me?"
Have you ever followed God in obedience, only to discover it wasn't what you expected?
A Shift in Focus
Around this time, we traveled out of the country for a Christian conference. We gathered with fellow-workers from around the continent for a time of worship and refreshment. The time of teaching concentrated on John 15; our speaker spoke passionately and with conviction on one word, abide.
That singular word dramatically shifted my focus away from my deepening discouragement toward my anchor in the storm. Abiding in the Lord was a daily, moment-by-moment practice. It was realized in prayer and in times in the word. Abiding happened at the community-level, and privately as individuals.
This, I rediscovered, was my purpose. Abiding allowed me to relinquish the doubts about my language ability, and my skill in sharing the gospel. Now I could simply enjoy God through holy leisure, by trusting and abiding in him. 
When Following God's Call Isn't What You Expect
The winding path where God leads us will often take us up to mountain peaks and into valleys. We relish in the joy of travelling in the light when we know what our next step is, but struggle to find our footing when the path is unclear, or shrouded in darkness.
It is especially confusing and discouraging is when we take steps of obedience, like loving our neighbors, serving our church, and disciplining our children, and it's harder than we anticipated. How do we not lose heart when the way is treacherous, long and discouraging? 
When Your Confidence Wavers:
Reflect on your expectations. "He brought me out into a broad place; he rescued me, because he delighted in me" (Ps 18:19, ESV). When following God's call isn't what you thought it would be, remember his great love and strength will carry you through.
Look for God's signposts along your journey. Just as the Israelites found rescue out of Egypt by God's mighty hand and soon forgot him in the desert, we too fail to recall how he has all along been at work to bring us to the very place we stand. Moses reminds them, "You shall remember the whole way that the Lord your God has led you" (Deut 8:2, ESV).
Root yourself in his Word. In the pain of discouragement, it's easy to lose hope as we linger in doubt and discouragement, yet, "Whoever abides in me and I in him, he it is that bears much fruit, for apart from me you can do nothing" (John 15:5, ESV). Our obedience to God's call can't bear fruit on its own, it is intricately tied to our daily devotion to him.
Practice daily gratitude. Even when we don't understand what the Lord is doing, the command is clear, "Rejoice always, pray without ceasing, give thanks in all circumstances; for this is the will of God in Christ Jesus for you" (1 Thess 5:16-18, ESV). 
Less of Me, Meant More of Him
We lived in our African village for six years, where the practice of abiding became my lifeline and my joy. I could have carried on relying on myself and my own expectations, but shifting the focus from me to him changed everything about my ministry. 
I began to worry less about my own effectiveness, trusting instead in his daily provision. This freed me to trust him when the response to my Bible teaching didn't turn out as I expected. 
Through my physical ailments and limitations, I learned to draw on his strength rather than my own. This season of learning laid the groundwork for some really tough days ahead, and the daily moments of surrender and abiding in his word became the foundation of my strength. 
Abiding in Christ, surrendering our will to his, and the practice of holy leisure, equips us to trust and depend on him in the hard places. Following him in obedience, we hold tightly to the promise, "After you have suffered a little while, the God of all grace, who has called you to his eternal glory in Christ, will himself restore, confirm, strengthen, and establish you" (1 Pet 5:10, ESV).
On the mission field, serving God didn't "feel" the way I expected, but he was using that tumultuous time in my life to shape and mold me into a woman after his own heart. Serving God is not always easy, but it's always good.
---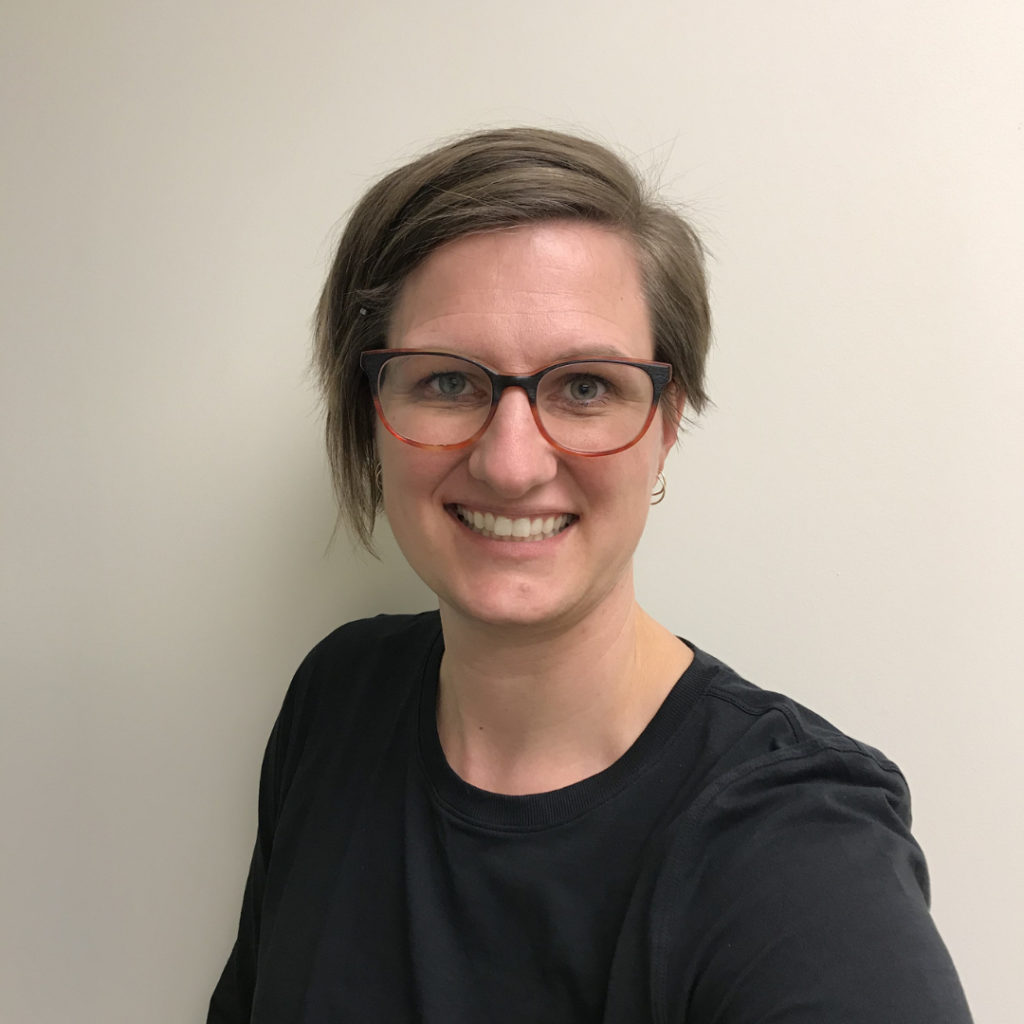 Amber loves equipping women to navigate the chaos and calm of life's changes by applying the gospel to everyday moments. After six years working in East Africa on a church planting team, they are back on the Canadian prairies with their three children and her husband serves as pastor. You can find her hiding behind a book or writing on her blog, In The Vine.
Do You Have a Story to Share?
Have you experienced holy leisure in the hardest places of your life? Sometimes he changes our circumstances, but more often, he changes us through our circumstances. Now's your chance to share the comfort you've received from God, with others (2 Corinthians 1:4). You never know how your experiences and your words will minister to someone else. Now accepting submissions.