"Don't jinx it," I say to myself, "Don't get your hopes up. Don't think about it too much. Don't plan on it happening because then it inevitably won't happen."
I have a spectrum of hope that fluctuates like a needle on a compass in a hurricane, that ranges from high highs, and deep lows. I often struggle to find the balance between hoping with expectation that God will do something amazing on our behalf, and being afraid to hope too much so I'm not crushed when things don't work out. In journeying through infertility, every month my hopes have tentatively risen before being dashed again and again.
We started talking about baby names before Matthew and I got engaged. We threw out a slew of names and combinations, talking about the pros and cons of going by your middle name instead of your first. It all felt so light and exciting. When we got married and having kids was a reality, I knew at first we weren't ready. Fresh into marriage, we were struggling with depression and anxiety on top of major life changes like moving across the country and starting new ministries. But then the desire to have a baby descended on me like a weight. The desire gained strength and grew so rapidly that it surprised me by it's intensity.  
Now months of desire have turned into years of waiting. Our hopes for children have only increased; and yet those two lines have not appeared.
In our early dating conversations, we had no idea this dream, this godly desire, might not become a reality for us. It didn't occur to me that I might not be able to use those baby names we'd talked about. 
In the last three years I've waited, hoped, wished, prayed, cried, and grieved. I've fought tooth and nail to have hope. I've prayed that God would act; that he would remember me like he remembered Hannah and Sarah. 
As I've walked through the last three years of disappointed hopes, I keep circling back to this central question: How can I hope for good things while not depending on those things for my ultimate joy?
How Then Should We Hope?
Sometimes we pray for really good, God-glorifying things and they are met with a "no," or at least a "wait for now." 
I've experienced the roller coaster of emotions that comes with inappropriately-placed hopes. I've felt the despair when things I hope for don't come to pass. I've wrestled through the deep frustration and doubt that comes when God's answer doesn't align with what I want.
And so I have to ask myself…what am I hoping for? Am I hoping for God to give me my heart's desire, or am I hoping he'll be magnified in my struggle? Am I praying he'll draw me closer to himself through my suffering? Is my heart's desire to be made more like Christ as strong as my desire for a child? In the last three years it's become more and more apparent to me that my hope cannot be rooted in getting the good things I desire; rather, my hope must be securely fixed on him.
"We have this hope as an anchor for the soul, firm and secure. It enters the inner sanctuary behind the curtain."

Hebrews 6:19, NIV
It can be so easy, when your hopes have been continuously dashed, to think that God is distant or uncaring or withholding some good from you. I'd be lying if I said that hadn't often been the case for me, but I have more consistently found that the opposite is true.
God is always faithful to work in our lives for our good and his glory. This is the anchor for my soul in the turbulent, scary, and unpredictable waters of life and longing. 
Wrestling with God
When my circumstances give me reason to doubt, I have to remind myself to trust God at every turn. I'm preaching to my own heart, because I'm not yet on the other side of this painful journey. But like Jacob who wrestled with God and walked away with a limp…he also walked away with a deeper intimacy with him. 
"When the man saw that he did not prevail against Jacob, he touched his hip socket, and Jacob's hip was put out of joining as he wrestled with him. Then he said, 'Let me go, for the day has broken.' But Jacob said, 'I will not let you go unless you bless me.'"

Genesis 32:25-26, ESV
Holy leisure doesn't always mean sweet quiet times, gentle prayers, and soft worship. Rather, it is sometimes found in the hard-wrought seasons of suffering where we experience a raw intimacy of being with God that is not available during easier times. We may walk away from this wrestling with a limp, but this wrestling can also lead to deepened intimacy with God 
The last few years have felt like a continual wrestling match with God, and I've walked away feeling bruised and crushed. But in a strange way, I wouldn't trade my limp because the wounds I carry are reminders of meeting with God and working through things with him in the darkest and hardest places. 
Hope Does Not Disappoint
Friends, we can have hope because we serve a God who is faithful and good. He's good not because he will fulfill all our hopes and dreams, but because he will use all things to refine us and make us more like him. Even if the things we hope for in this world never come to pass, if our hope is in the risen Christ, then it is sure.
"We rejoice in our sufferings, because we know that suffering produces perseverance; perseverance, character; and character, hope. And hope does not disappoint us, because God has poured out his love into our hearts through the Holy Spirit, whom he has given to us."

Romans 5:3-5, BSB
As you walk through the inevitable highs and lows of life, may these reminders encourage you:
– In all things God's love is steadfast: "But this I call to mind, and therefore I have hope: The steadfast love of the Lord never ceases; his mercies never come to an end; they are new every morning; great is your faithfulness" (Lamentations 3:21-23).
– Everything from God's hand is good and kind, because that is who he is: "You are good and do good" (Psalm 119:68).
– You are not alone: "Fear not, for I am with you; be not dismayed, for I am your God; I will strengthen you, I will help you, I will uphold you with my righteous right hand" (Isaiah 41:10).
– There is hope: "For whatever was written in former days was written for our instruction, that through endurance and through the encouragement of the Scriptures we might have hope" (Romans 15:4).
God is good, and in him there is hope. As you struggle to find holy leisure in your hard places, know that he is not intimidated by your honest pleas, angry tears, and shaking fists. Jacob's story in Genesis 32 is proof that God can handle it. As you wrestle through your own circumstances, keep limping, keep hanging on, and keep looking to him, trusting that he is good. Whatever you are walking through, you can be confident that in his timing he will bless you (perhaps with the answer to your prayer, or perhaps with something even better – more of himself).
In the darkest of times of this I am sure: it is hope in Christ, who has come to restore and redeem, that is the unwavering anchor for my soul (Hebrews 6:19-20). 
---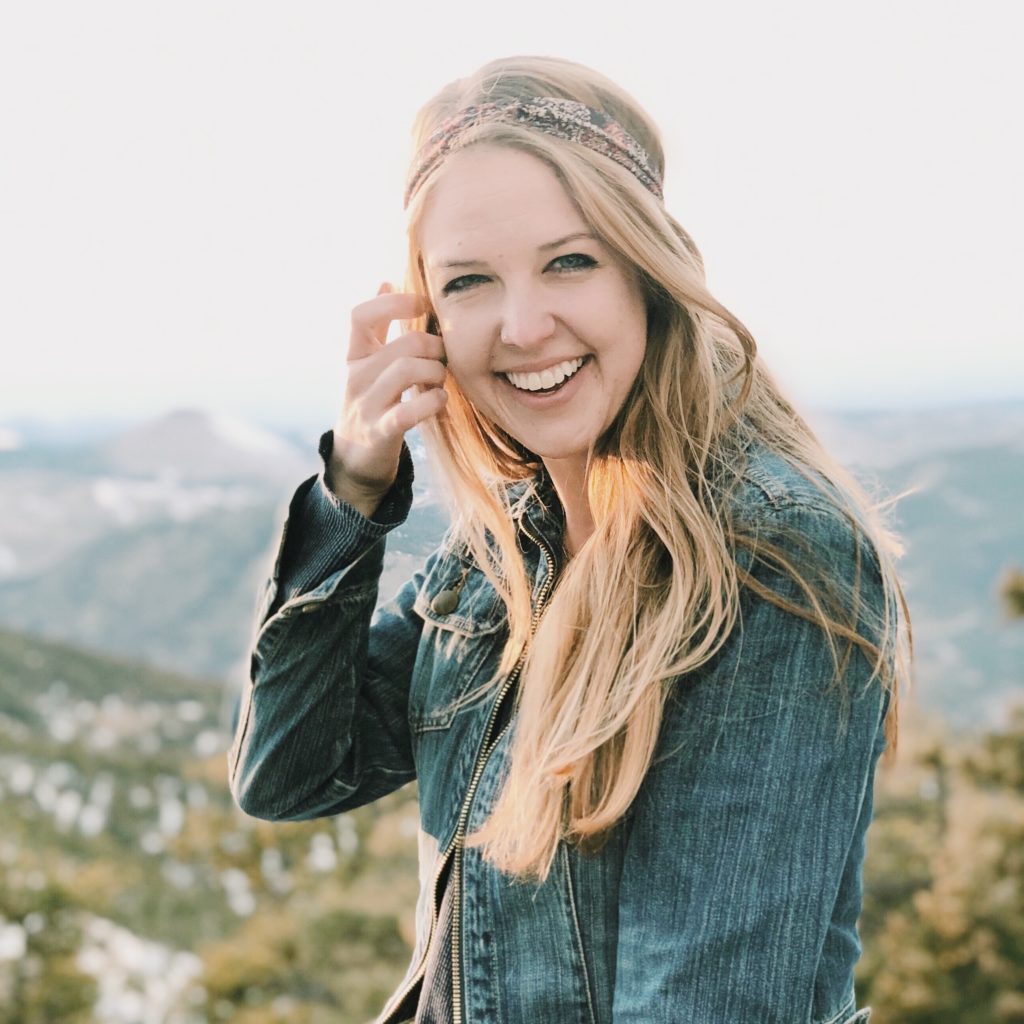 Lauren Bowerman lives just outside of D.C. with her husband Matthew, but she has been privileged to call many cities, states, countries, and continents home. Her transient life has cultivated in her a deep love for diverse cultures and people. Lauren is passionate about encouraging God's people through writing on her blog (lauren-bowerman.com) and through discipleship. You can connect with her on Instagram (@lauren_bowerman).
Do You Have a Story to Share?
Have you experienced holy leisure in the hardest places of your life? Sometimes he changes our circumstances, but more often, he changes us through our circumstances. Now's your chance to share the comfort you've received from God, with others (2 Corinthians 1:4). You never know how your experiences and your words will minister to someone else. Now accepting submissions.