Dear Son, 
I vaguely remember doing the math when you were born in 2003. It occurred to me that what seemed like a million years into the future, way off in 2022, you'd graduate from high school. That seemed as far away as 1985 seemed to Doc Brown in Back to the Future. Despite my best efforts to slow it down, that once distant day has finally arrived. 
Today, you'll walk across the stage and leave high school on one side and step into young adulthood on the other. I wish there was a better word to describe how all this growing-up business makes me feel, but the best one is the most overused one: it is truly bittersweet. It is with equal parts joy for what's ahead, and sadness for what's being left behind, that we celebrate this milestone in your life.
The Not-So-Secret Path of Life
There's no shortage of advice for graduates this time of year. You'll hear about things you should do and shouldn't do as you set off into this new chapter of life. Listen to it well, I'm sure there's much to be gleaned. But I doubt any of it will be as clear and simple as what is laid out for us in Proverbs 3:5-6.
Trust in the Lord with all your heart,
    and do not lean on your own understanding.
In all your ways acknowledge him,
    and he will make straight your paths.
This is the not-so-secret path to life, and ultimately, the one that leads to success. The metaphor of life being a journey or a series of paths rings true. You can be sure that on your journey, you'll encounter diverging roads, bumps, detours, construction, and delays. 
The path before you is not easy, but as you seek to trust the Lord with all your heart, I know it will be a good one. In honor of your Class of 2022, I offer this list of 22 (yes, that's a lot!) life lessons that I hope will shine light onto your path as you enter college.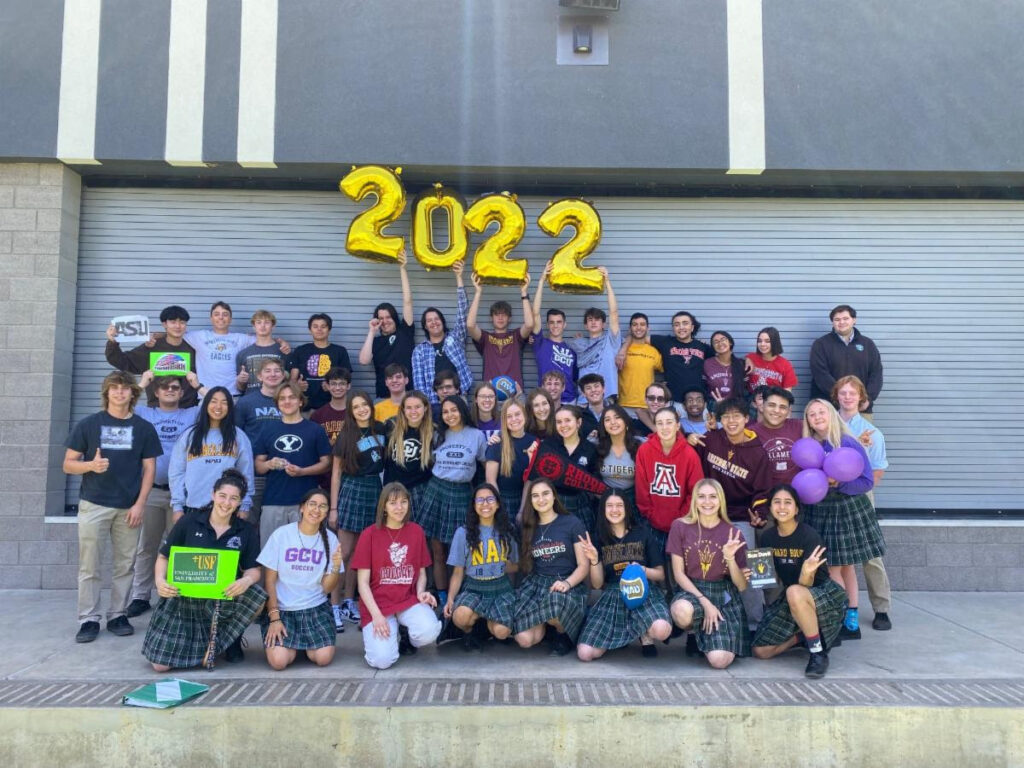 22 Ways to Trust the Lord on the Path Called "Life"
Beware of the paths in life that promise ease and comfort. While those roads seem more appealing, Jesus said they lead to death and destruction. Instead, I hope you'll choose the narrow way that leads to life, blessing, and joy. (Matthew 7:13-14). 
If you take the narrow way, you'll have to say 'no' to many things that seem good at the moment. If Jesus is your greatest treasure, the pain of saying 'no' to those temporal things will lessen in light of the 'yeses' that bring ultimate fulfillment (1 Tim 6:19).
The world doesn't understand people who walk the narrow way. Expect to be mocked, ridiculed, and made fun of. If they hated Jesus, they'll hate you too. You can wear this as a badge of honor (John 15:8). 
When trying to discern God's will for your life, look to his Word for guidance, seek counsel from godly friends, and then, if there's no conflict with God's word, do what you want to do. (Psalm 37:4). What freedom we have in Christ!
Remember, you are not what you do, how much you earn, or how much you accomplish. Your true identity is "in Christ" and your life is hidden with him in God (Col 3:3).
No matter how much or how little God entrusts to your care, give him the first fruits (the best) of your day, paycheck, and labors. When you do this even when it hurts or is sacrificial, you will find great reward (Proverbs 3:9).
We've loved seeing you dive into new hobbies like painting and playing guitar. Never lose this appetite for learning and trying new things. Use whatever art form you enjoy to point glory back to the Master Artist. This is one of life's greatest blessings.
Continue to take pride in your work, but aim for progress, not perfection. Do you see a man skillful in his work? He will stand before kings; he will not stand before obscure men (Proverbs 22:9).
There are some hills worth dying on. Be a man who is willing to fight for faith, defend the weak, uphold the truth, and stand when others kneel (Micah 6:8).
Daily Bible reading is not about checking a box or earning God's approval. Seek to pursue a life of holy leisure. Enjoy the process of discovery as you get to know the Creator and Redeemer in the pages of his Book.
The only things you truly own in this life, are those you carry with you, and I'm not talking about what's stored on your phone. Whatever you commit to memory, can never be taken from you. Hide his word in your heart that you won't sin against him (Psalm 119:11).
Speaking of phones, remember your life is not on your phone, and you are not incomplete without it connected to you. Show it who's boss by intentionally leaving it behind sometimes. Unplug, get vitamin D, and breathe fresh air. This works wonders for our mental outlook, especially on hard days. 
I hope you experience some failure in life. Not too much, but enough to keep you humble and dependent on God. Don't be afraid to step out and do hard things, even if it results in failure. If you fail, it means you were brave enough to get out of your comfort zone, and that's always a win!
When your plans fall through, trust the Author of your faith to finish writing your story even when it seems you've taken a detour. (Sometimes the detours are the destination!)
Dr. Seuss in his classic, Oh, the Places You'll Go, said it best when he said life is about waiting. "Waiting for a train to go or a bus to come, or a plane to go or the mail to come, or the rain to go or the phone to ring, or the snow to snow or waiting around for a yes or no or waiting for their hair to grow. Everyone is just waiting."
But I say, "Wait with faith. Wait with grace. Wait with triumph on your face. Wait on the Lord. Be strong, take heart. Hope in the Lord, and this will make you very smart." 😉
Use discernment with both people and situations. When you hear that inner voice telling you to beware or to flee, don't 'shush' or ignore it. Act quickly!
Be quick to admit your faults and shortcomings instead of trying to cover them up. Like so many aspects of our faith, it's paradoxical. The way up is the way down. The way to life is through death. Become more, by becoming less. Humble yourself and he will exalt you in due time. (James 4:10). 
Ask God for everything. It is his joy to give you good gifts (Matthew 7:11). When we learn that we can do nothing of ourselves, and need him for absolutely everything, we find a life that is rooted and abiding in the eternal life source, the Vine. (John 15:5).
Never stop asking questions and being curious about life. (We love this about you!)
There's no sin you could commit that is too great for God to forgive. Keep short accounts, regularly confess sin, and you will be forgiven and cleansed (1 John 1:9).
When in doubt, call your Mom. Do it because you want to tell her about your day, or because you miss her. Or do it for no reason at all, for this is the best reason of all. 
Roads? What Roads?
Remember in Back to the Future when Doc Brown picked up Marty and his future wife and zipped them off to the future? He said…
"Roads? Where we're going we don't need roads."  -Doc Brown
That's true of us too. Someday we won't need roads, we'll reach our eternal destination, our heavenly home. Until that day, I pray the paths before you will be straight as you seek to trust God with your future.
We're ridiculously proud of you, and love you so much!
Congratulations, son!
Mom & Dad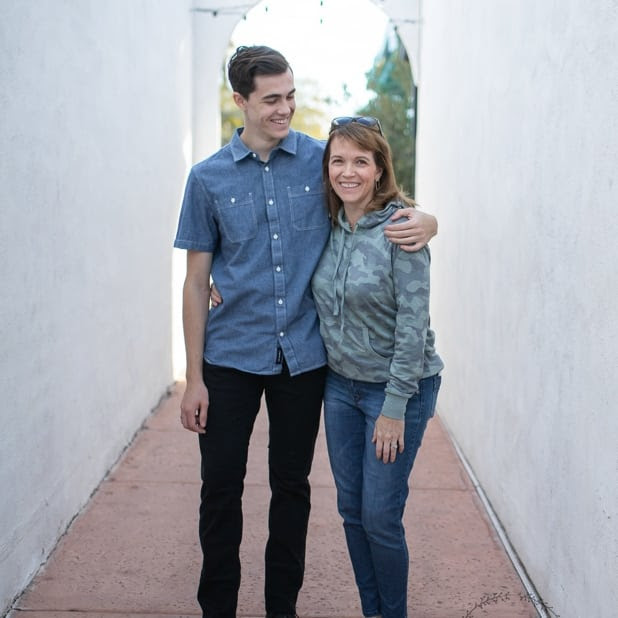 P.S. Do you know a graduate? Consider forwarding this to them and encouraging them on their new paths of life!